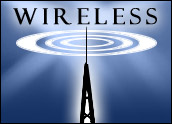 NextWave Wireless has retained Deutsche Bank and UBS Investment Bank to explore the sale of its U.S. spectrum holdings in such cities as New York, Los Angeles, Chicago, San Francisco, Boston, Philadelphia, Denver, Houston and Detroit. The population in the regions covered totals approximately 251 million.
Nextwave's holdings include licenses and leasing rights for a total of 4.7 billion MHz/pops of spectrum: 154 AWS (Advanced Wireless Service) licenses in the 1.7/2.1 GHz band; 30 WCS (Wireless Communication Service) licenses in the 2.3 GHz band; and 39 EBS (Educational Broadband Service) and BRS (Broadband Radio Service) licenses and spectrum leases in the 2.5 GHz band.
NextWave is moving into development of wireless broadband and multimedia-enabled products — a strategy that is not dependent on owning spectrum assets. The company said it has received multiple offers from carriers that want to round out their 3G and 4G networks following completion of the 700 MHz auction.
Best Fit
At this stage, NextWave has not ruled out any possible buyer, but carriers whose internal strategies reflect or complement its own might be the best fit, according to Roy Berger, EVP of corporate communications for NextWave.
"We are preparing to cast as wide a net as possible, from new carriers to existing carriers," he told the E-Commerce Times.
Going forward, NextWave will focus on high-performanceWiMax and RFIC (radio frequency integrated circuit) chipsets, advanced multimode, multibandTD-CDMA-, WiMax- andLTE-enabled base station platforms,MXtv andTDtv mobile television systems, and mobile multimedia software products.
The firm is already working with mobile operators and device manufacturers to bring some of these products into global commercial deployments.
For instance, the company's RFIC chipsets, which straddle the three frequencies that comprise NextWave's spectrum, "could be a key enabler to operators that may end up with elements of all three bandwidths in their spectrum portfolio, and want to combine it in a way that is seamless to the end user," Berger said.
Existing carriers might look at NextWave's spectrum as a way to cover gaps in their own network, he continued, either from a geographical standpoint — that is, they don't have coverage in a certain market — or for capacity reasons. "Fourth generation multimedia wireless applications require a lot of capacity."
The 700 MHz frequency band is best used for coverage — not capacity, he explained. "The frequency bands we have are ideal to handle high-capacity, intensive, next-generation applications."
By marrying the ubiquitous 700 MHz spectrum with the higher-frequency bands in NextWave's spectrum, "a carrier could significantly reduce initial deployment cost and ongoing operating costs," Berger noted.
NextWave won't make a decision unless the price is right, he said. "Deutsche Bank and UBS are testing the appetite for our spectrum. We hope to have the process near completion with buyers identified in early July."
Because the NextWave spectrum covers a range of frequencies it may be difficult for a new entrant to use it as a launching point to start a new network, Derek Kerton, a wireless analyst and principal at theKerton Group, told the E-Commerce Times.
The spectrum will likely go to an incumbent carrier, he predicted. "700 MHz is an extremely desirable spectrum — this is more of a mixed bag. It is not the beachfront property that the FCC just auctioned off, although it is still valuable real estate."
Appreciating Asset
NextWave's last major spectrum sale was in 2004; Verizon Wireless paid US$3 billion in cash, giving NextWave a tidy profit, Jeff Kagan, an independent telecom analyst, told the E-Commerce Times.
Most likely, it will reap similar rewards if it puts its current spectrum on the market, he continued. "Spectrum has developed uncanny ability to appreciate in value. Some companies acquire spectrum because they have a clear purpose for spectrum. Others buy it and try to figure out what to do with it."
Whether by design or default, NextWave has fallen into that latter category. "The bigger story of this potential sale is the public use of our airways," Kerton said. "It is sad to think this spectrum has been sitting with no use since it was auctioned off the first time."
He likened it to a field that remained fallow, when society could have benefited from crops being planted.