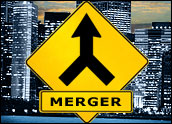 Looking back over the course of 2007, it's clear the technology industry's landscape has shifted since the year began. Not only have market forces lifted some companies up while pushing others down, but a series of mergers and acquisitions have reshaped competitors' territories.
"We've certainly seen a lot of M&A activity this year, as well as the continuing digestion of mergers and acquisitions from previous years," Rebecca Wettemann, vice president of research for Nucleus Research, told the E-Commerce Times.
Which of these events has the biggest overall impact on the industry may depend on the viewer's perspective — not to mention on whether ground-shakers such as Google's proposed acquisition of DoubleClick ultimately get approved. There's no denying, however, that some markets will look very different entering the upcoming year.
Business Intelligence
One of the more notable M&A trends in 2007 saw large-scale enterprise vendors Oracle, SAP and IBM all buying up best-of-breed business intelligence players, Wettemann noted.
First, in March, Oracle acquired Hyperion, despite the fact that "it already had a pretty strong business intelligence offering," she said. Next, SAP took in Business Objects in October, followed in short order by IBM's announced acquisition of Cognos last month.
"It was a good move for Oracle, certainly, but for SAP it's more difficult to tell," Wettemann explained. "They don't have a lot of history integrating applications.
"For IBM, I'm also not sure," Wettemann added. "They don't have a great track record on integrating business acquisitions, and the real challenge will be explaining to customers how they're getting more by purchasing these products from IBM."
The E-Commerce Terrain
For the big Internet companies, meanwhile, the focus in 2007 has been on consolidating assets and buying supporting technologies, Greg Sterling, founder and principal with Sterling Market Intelligence, told the E-Commerce Times.
In addition to the Google-DoubleClick deal, other examples are Yahoo's acquisition of both Blue Lithium and Right Media; AOL's purchase of Third Screen Media, Tacoda, Adtech and Quigo; and Microsoft's acquisition of aQuantive, TellMe and AdECN, Sterling noted.
"It was really about all these companies trying to put together the largest reach and have a full range of capabilities to offer to advertisers," Sterling explained. "Microsoft's TellMe acquisition, while smaller, is a particularly meaningful one for Microsoft because it's about delivering voice-enabled services, especially for mobile."
The DoubleClick Deal
Among acquisitions by Internet companies, Google's proposed purchase of DoubleClick has certainly attracted the most attention — and consternation.
"The concern is that Google will become the dominant force in online advertising," Sterling said. "Of course, what it will do for Google is give it a much higher profile in brand advertising online and reinforce its leadership position."
Indeed, by acquiring different pieces of its economic model, Google is "basically becoming an uber-agency — the place you go for all ad revenue," Rob Enderle, president and principal analyst with the Enderle Group, told the E-Commerce Times. "This puts them in a hugely powerful position in terms of controlling and capturing the money that goes toward Internet advertising. It's incredibly strategic, but it has also scared many regulators."
Still awaiting approval while various parties scrutinize the deal, "the attempted DoubleClick merger woke a lot of people up to how huge Google is becoming," Enderle added.
Microsoft's Moves
Microsoft is certainly well aware of Google's growing power. The company's aQuantive purchase "was really a response to Google's DoubleClick plans — it was more of a block," Enderle said. "aQuantive was No. 2 after DoubleClick, so that took care of the big ones in that space. It also drew the battle lines between Microsoft and Google."
Microsoft's investment in Facebook was a similar block, Enderle noted. "A lot of the things Microsoft has done of late have been to prevent Google from getting too much power."
Meanwhile, Microsoft has also embarked on a move into the medical market, including its acquisition of Medstory this year, Enderle added.
Cisco and WebEx
Cisco's acquisition of WebEx was another significant one that happened this year. Prior to the acquisition "WebEx was languishing, underfunded and under-resourced," Enderle noted. Microsoft, the company's principal competitor, "was wiping the floor with them."
It's not clear how much the acquisition by Cisco has helped so far, he added.
"It's certainly more visible, but not anywhere near the power it once was," he said.
"It's going to be a tough one," agreed Wettemann. "It's a different business model, and as more applications like Google Presentations become available, WebEx will have to work harder to justify its prices."
Wait and See
Acer's acquisition of Gateway was another notable one of 2007, but the deal just closed in October. "It could go both ways, but we won't really see the impact until next year," Enderle said.
The proposed merger of Sirius and XM, meanwhile, while significant, is still awaiting regulatory approval. "These companies have a real problem as HD radio emerges," Enderle noted. "Their little area will become much more competitive, so there's probably no way they can do it separately — they'll have to pull together."
EMC's purchase of Berkeley Data Systems, provider of online storage service Mozy, "could turn out to be one of the bigger ones in this space," Enderle asserted.
Given rumors that Google may be planning a similar foray into online storage, "EMC and Google may be butting heads over this opportunity," he said.
Looking forward, "we will continue to see Google look for opportunities to acquire technologies to bring it more firmly into the enterprise space," Wettemann predicted. "There's a big opportunity for consolidation in the on-demand e-commerce space — it will be interesting to see how that plays out."