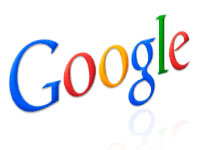 Google reportedly is gearing up to launch a shopping and comparison site for auto insurance in the United States.
The company has been operating such a site in the UK, dubbed "Google Compare," for the past two years.
Although it apparently has been beset by delays, an entity called "Google Compare Auto Insurance Services Inc." now is licensed to do business in 26 states, including California, New York, New Jersey, Massachusetts and Texas, according to Ellen Carney, principal analyst for insurance eBusiness and channel strategy with Forrester.
Google Compare is already authorized to transact business on behalf of a handful of U.S. insurers, including Dairyland, MetLife, Mercury, Permanent General Assurance, Viking Insurance of Wisconsin and Workmen's, Carney reported last week.
Shortcut to Market
Perhaps most intriguing of all, Google Compare's corporate treasurer recently gained authorization to transact on behalf of insurance-shopping site CoverHound, suggesting an acquisition may be in the works, Carney suggested.
"An acquisition of CoverHound gets the Google insurance entity to market faster in the U.S. than they've been able to get on their own," she explained.
Meanwhile, it appears Google also is working with Comparenow.com, which operates in 48 states and Washington, D.C., according to aWall Street Journal report citing a person familiar with the matter.
A Double Advantage
Google's underlying motivation is likely twofold, said Rob Enderle, principal analyst with Enderle Group.
First, "Google is in the information collection and distribution part of the advertising business," Enderle told the E-Commerce Times. "There is no more information-rich area than insurance, because insurance companies need to know a great deal of detail in order to monetize the risk and create profitable premiums."
Second, though Google's self-driving-car initiative is expected to drop premiums by as much as 90 percent for that class of car, "this will happen slowly unless these firms are pressured competitively," he pointed out.
"With this, Google is effectively killing two birds with one stone," said Enderle. "They are getting access to far deeper information about all of us, which can then be converted into revenue; and they can potentially, if the service is successful, drive a rapid decrease in premiums connected to self-driving cars, which would massively increase adoption."
Powerful Combination
Regarding the economics of self-driving cars, "the models I've seen suggest that once the premiums stabilize after the self-driving cars go mainstream, their premiums will not only drop, but human-driven-car premiums will balloon massively," Enderle said.
"Think of it: On the freeway you'll have strings of self-driving cars running with little space between them, and the entire string will brake at once," he explained. "The likely-tailgating human driver won't even have time to say 'oh cra…,' and then his collision will drive five or 10 of the stopped cars together into a massive crash."
Human drivers, in other words, won't be able to keep up with the speeds at which self-driving cars make decisions, making them more likely than ever to cause accidents, Enderle suggested.
So, "Google will be driven to not only dominate this space but to aggressively make this outcome happen very rapidly," he predicted. "They should fund it incredibly well and not care that much about initial profit, because they have a very powerful end game."
Consumers, meanwhile, "will see prices lower than they otherwise might see as a result," he added — "a powerful combination."
Logical Next Step
Google has experimented with cost-per-action or lead-generation advertising for several years, noted Greg Sterling, vice president of strategy for the Local Search Association.
"In the search for new and higher revenues from advertisers and marketers, this makes a lot of sense," he told the E-Commerce Times. "The company is able to sell a referral fee or a lead to insurance carriers at a much higher rate than it could get for a click-through to an insurance site."
Though under the law Google technically may be "selling" insurance, "that's not the objective," Sterling pointed out. Rather, "it's to enter a lucrative new lead-generation market. This is probably a model for other industries that Google will seek to penetrate."
Carriers' Concerns
As for the U.S. insurance industry as it stands now, there's little doubt an entrance by Google will have a large impact.
"There is a two-syllable word that causes insurance people to go quiet really fast, and it's 'Google,'" Forrester's Carney told the E-Commerce Times. "There's a lot of concern among carriers about what Google's intentions really are."
Through Google Compare, Google presumably would get the "sales and marketing wow factor" of selling insurance policies, she noted, while carriers would get the much-less-glamorous job of handling the underwriting and assuming the risk.
Carriers, in other words, would "become an ingredient brand very distant from the consumer interaction," Carney explained.
Google also would gain unprecedented insight into how carriers price individual policies, she pointed out: "They'd have some really interesting business intelligence that they'd be able to collect."
An open question for insurance carriers would be how to ensure that their policies were among the top few to get quoted and seen by consumers in Google's results, Carney added.
"Do you pay for that? How does it work?" she mused. "I suspect Google honestly hasn't thought about this yet."
Blank Page for Regulators
On an even higher level are the potential regulatory implications, Carney observed.
"The sky is the limit for these guys in terms of what they know about us," she explained. "What are the social and ethical limits that we'll be able to put on Google's use of this information? Where does the line get drawn?
"We have to get to that point," Carney concluded. "Right now, it's kind of a blank sheet for regulators."