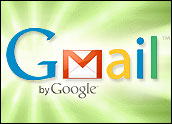 China last week apparently began blocking Gmail, and the outage was still in effect on Tuesday, although to a lesser degree, according to reports.
A sharp drop in traffic from China to Google services began last Friday, according to its Transparency Report, and the company could find no explanation in its own systems.
China's "Great Firewall" censorship program is to blame, according to GreatFire, a Chinese free-speech advocacy group.
Closing the Last Loophole
China's disruption of Gmail access actually began gradually several months ago, when the nation began blocking other Google services, including search. That tightening of control occurred as the 25th anniversary of the June 1989 Tiananmen Square Massacre approached. However, users could still access their Gmail accounts from email clients via the IMAP, STMP and POP3 protocols, according to GreatFire.
At the height of the blackout, Chinese citizens had no access except through circumvention tools such as virtual private networks, Reuters reported.
It's not just individual Chinese citizens who rely on Gmail for their communication, noted Sophie Richardson, China director at Human Rights Watch.
Companies and even government officials use the service too, she told the E-Commerce Times, so the consequences of a Gmail outage could be more far-reaching than they might seem at first glance.
Advantage Baidu?
It's also interesting to note the timing of the event, which comes just a few weeks after a U.S. visit by Lu Wei, China's Internet chief, to meet with Apple CEO Tim Cook and Facebook CEO Mark Zuckerberg, among other American technology officials.
Given the new situation, "you have to wonder what message gets sent to corporations like that," Richardson noted. "They want to do business in China but depend on being able to use these services predictably."
It's also difficult to discount "both the past hostilities the Chinese government has directed at Google and also the advantages that accrue primarily to Baidu," she added.
There's little doubt that the Chinese government is behind the outage, and it's nothing short of "the beginnings of what I would characterize as a cyberwar," said Michael Jude, a program manager with Stratecast, a division of Frost & Sullivan.
The move is almost certainly purposeful, he said, and is comparable in many ways to North Korea's recent Internet problems.
"This is only the tip of iceberg," Jude told the E-Commerce Times.
War Games
In general, there are two primary ways to wreak havoc on the Internet, Jude suggested. "One is to simply shut down your opponent's Internet facilities. The second is to deny your opponent access to your people and companies. We've seen examples of both recently."
First, there was the attack on Sony, a single company; then there was the Internet assault on North Korea.
"Now, we're seeing a shutdown of access into what's arguably the largest growth market on the planet," he said. "The level, scale and scope of access denial is escalating. Something is going on — this is a harbinger of things to come."
From a strategic point of view, the move could be intended as "a very clear message that we need them more than they need us," Jude suggested.
Of course, while China may be a manufacturing powerhouse, it falls short on innovation, he added. "That's why IP rights are such a big issue between the U.S. and China — they're stealing everything they can get their hands on."
If the United States were to get serious about securing its intellectual property, China would be "in a world of hurt," said Jude. So, in the current situation, "if U.S. policy makers don't blink, I think China will."