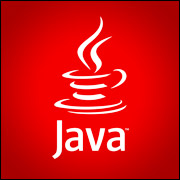 The Supreme Court of the United States on Monday invited the Obama administration to weigh in on whether it should hear arguments in the ongoing dispute between Google and Oracle over Java copyrights.
U.S. Solicitor General Donald Verrilli, Jr. "is invited to file a brief in this case expressing the views of the United States," reads the SCOTUS memo.
The move is a response to Google's October petition for a writ of certiorari following a May 2014 federal circuit court decision in favor of Oracle.
"We appreciate the Supreme Court's careful review of this issue and look forward to the Solicitor General's feedback," Google said in a statement provided to the E-Commerce Times by Aaron Stein.
Oracle did not respond to our request to comment for this story.
The Interoperability Question
At issue in Google v. Oracle America are elements of the Java API that were included in Google's Android API. Oracle alleged that Google copied from 37 packages of prewritten Java programs when it either should have licensed them or written entirely new code. It sought more than US$1 billion in damages.
Google argued that the code was not copyrightable under section 102(b) of the Copyright Act, which withholds copyright protection from any idea, procedure, process, system, or method of operation. It also argued that the copied elements were a key part of allowing interoperability between Java and Android.
The federal circuit court's May decision favoring Oracle was actually a reversal of an earlier decision by the U.S. District Court of Northern California, which found that application programming interfaces, or APIs, were not copyrightable. The district court also held that whether an element is necessary for interoperability should have no impact on its protectability.
Numerous large technology companies, including HP, Red Hat and Yahoo, have filed amicus briefs supporting Google's position.
Blurry Lines
One problem with the case is that material can't be copyrighted if it's in the public domain, said Peter Vogel, a partner with Gardere Wynne Sewell.
Also, while the authors of copyrighted works may have a monopoly in making copies of the works, the line becomes less clear when it's only a small part of the work that gets used, he told the E-Commerce Times.
"Say someone copies only 25 percent — is that really derived from the original?" he asked. "The further away you get from what was actually copyrighted by Sun/Oracle, the less clear it becomes."
Google argued that its use of the Java APIs wasn't copying but rather an evolutionary use that tapped only some of the underlying ideas, Vogel noted.
"There is no law that prohibits anyone from reading what the Java technology was and using the ideas," he said. "What you can't do is make copies."
The Interoperability Issue
There are multiple legal principles involved in the case, observed Jim Burger, a partner in Thompson Coburn's Intellectual Property group.
Whereas Google's argument focused in part on interoperability, that really wasn't one of the company's original goals, he told the E-Commerce Times.
"Google didn't seek to make Android compatible with Java — it wanted to capitalize on Java programmers' training," Burger said.
"They copied a lot of code, but each one of the pieces they copied was short and distinct. You could argue it was all under section 102(b), but it depends how far you break it down," he explained.
Google "could have made many different choices here," noted Burger, but "the problem is a vast base of Java programmers would have had to learn new APIs."
Given that it was ultimately commercially motivated, "I have a hard time seeing it as transformative," he said.
More Than 7,000 Lines
This case "represents what is wrong about taking things to the Supreme Court," said tech attorney Raymond Van Dyke.
"Entire established industries can be thrown into unnecessary confusion because of zealous advocacy," he told the E-Commerce Times.
The APIs in question "each readily meet the requirements for copyrightability. The worldwide acceptance of the Java paradigm further underscores the commercial importance of the code," Van Dyke asserted.
"This case is more about the failed negotiations years ago to license the Java software code and decisions made to go ahead and copy some of it anyway. Now, after the unlicensed appropriation, constitutional challenges are made to the very fabric of the copyright clause of the Constitution, as a means to avoid liability for the taking, which are by no account fair use or de minimus," he maintained.
"This is akin to copying chapters or at the very least important sentences from a book, which the Supreme Court has noted is wrong," Van Dyke continued.
"Short programs such as APIs do not have to be copied. Java is an open language, and 37 new versions of the appropriated APIs could have been written to perform the indicated tasks. Instead, the 37 works were copied, and the caught party wishes to change the law," he argued.
"Software is a key American industry which must be protected," Van Dyke added. "Copying for the sake of expediency should not be encouraged, and the Justices will hopefully recognize this appeal for what it is."
A Two-Edged Sword
Looking ahead, "this is going to be a true 2015 nail-biter for the industry," predicted Al Hilwa, program director for software development research at IDC. "In the end, this is a judgment on what might constitute fair use in the context of software."
Intellectual property protection like patents and copyrights is "a two-edged sword," Hilwa told the E-Commerce Times.
"On the one hand, it protects idea producers, and on the other hand, it slows the adoption of these ideas as a matter of necessity. That overall framework has not changed and is unlikely to change, and if it does it would require legislative action," he pointed out.
Amici Incoming
Given that the Supreme Court has shown a propensity to get involved in intellectual property cases, it won't be surprising if it does decide to hear arguments in this case, said Peter Toren, an attorney with Weisbrod Matteis & Copley.
Both sides have strong arguments, so "the court may consider this important for definitive clarification as to what extent software is copyrightable," he told the E-Commerce Times.
Among the next steps, "I'm sure both sides would line up dozens of amici," Toren added. "Everybody and their uncle will want to submit something here."