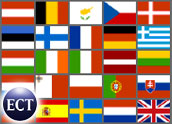 The European Commission will open an in-depth investigation into Google's proposed purchase of interactive ad giant DoubleClick, dashing the search company's hopes for a swift end to the ongoing regulatory review.
The commission now has until April 2, 2008, to render a final ruling on the proposed US$3.1 billion merger, which is also still under review by regulators in the United States.
"The commission's initial market investigation indicated that the proposed merger would raise competition concerns in the markets for intermediation and ad serving in online advertising," the Brussels-based commission said.
The current inquiry will be aimed at determining "whether the proposed transaction would significantly impede effective competition within the European Economic Area or any substantial part of it," it added.
In particular, regulators plan to examine if DoubleClick would have grown over time into an "effective competitor of Google," and whether by creating a company with access to all parts of the online ad process — online advertising space, intermediation services and ad-serving technology — could have anticompetitive consequences for rivals and negative impacts on consumers.
No Shortcuts
Google is "disappointed" by the decision, CEO Eric Schmidt said, adding that the search giant will continue to work with the European Commission to "demonstrate how our proposed acquisition will benefit publishers, advertisers and consumers" while seeking to avoid more delays that could put it at a competitive disadvantage.
Google could have received a swift pass through the European regulatory gauntlet. It notified regulators of its deal in September and if the commission had not ordered the more in-depth review, it could have gotten the green light before the end of the year.
Such an approval may have helped convince U.S. regulators to let the deal go forward as well. Google-DoubleClick has raised various concerns among regulators. In the U.S., the primary sticking point appears to be centered around privacy, while European regulators have been lobbied heavily by other search companies to consider the competitive impacts of the deal.
Since Google and DoubleClick unveiled their deal, several other firms have announced Web advertising acquisitions — which regulators subsequently cleared — including Microsoft's $6 billion buy of aQuantive and smaller purchases by Yahoo and AOL.
Fear of Google
"This is a case of Google's success working against it," search expert and Google book author John Battelle told the E-Commerce Times. "The fact that it dominates the search and online ad markets has caused its deal to get a much closer look than those done by its rivals."
Regulators may believe that Microsoft and Yahoo needed to make their buys to keep the playing field somewhat level, while the DoubleClick deal may be viewed as giving Google a leg up it doesn't necessarily need, he added.
"Fear of Google plays a role here, and the privacy question is also complicating matters," Battelle said.
The Federal Trade Commission is looking at the deal in the U.S., where Congress has also showed a high level of interest, especially in the privacy implications given the massive quantity of data Google has amassed on Web users and DoubleClick's relationships that enable it to leverage that information on behalf of advertisers.
Ready to Battle
European regulators have quickly developed a reputation for taking on U.S. companies. Only recently did Microsoft finally reach an agreement to settle its lengthy dispute with European Commission regulators; other American companies, including Intel and Apple have been the focus of various levels of inquiry in the EU.
"They've made it clear that if they feel there is any prospect that competition will be threatened, they're going to get involved," Yankee Group analyst Laura DiDio told the E-Commerce Times.
Other search companies, including Yahoo and Microsoft, have urged a strong review of the DoubleClick deal, DiDio added, and may have raised enough doubt to prompt regulators to delay a decision.
"Google may need to be ready to make some concessions to win approval on both sides of the Atlantic," she said.
In the U.S., several privacy groups have called for Google to beef up its privacy policy ahead of the merger, but European regulators have said their inquiry is focused squarely on the competitive issues the deal raises.