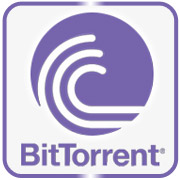 BitTorrent on Wednesday announced new plans for its Sync peer-to-peer Dropbox competitor, including a premium subscription option, along with other new paid products.
Sync, which was released in beta in July, is billed as a cloud-free file-sharing solution. Currently in version 1.4, Sync soon will graduate to version 2.0, with both an improved free version and a Pro version offered by subscription for US$39.99 per year.
Also on the way are a Sync-based file-replication product targeting IT administrators and an app for sharing large files among mobile devices, the company said.
3 Primary Uses
BitTorrent long has been known for its namesake protocol for distributing large files. Its Sync offering was created out of a desire to offer an alternative to the cloud for increased privacy when sharing files with other people.
Featuring a decentralized architecture to accomplish that end, it's most commonly used in three ways, said Erik Pounds, vice president of product management for BitTorrent Sync:
To sync files among devices and share them with others;
To replicate files across devices controlled in an IT environment; and
To send large files to other people.
Due next year, the new Sync products are designed to address all three needs.
Unlimited Storage Space
Sync 2.0, for which an alpha version soon will be available, will add numerous new features beyond what's available in Sync 1.4, Pounds said.
The paid Pro version will target individuals who need to sync and share large volumes of data or participate in collaborative professional workgroups, he explained.
New features will include the ability to access very large folders, control over ownership and permissions for shared folders, and ways to keep information automatically consistent across both desktop and mobile devices.
Sync Pro's use of distributed technology — allowing it to bypass the cloud — means that "we do not have to invest in building big data centers to hold tons of servers and storage," Pounds explained. "This allows us to deliver a Pro version of Sync that's very competitive on price."
Comparable offerings start at US$83.99 per year, he noted. Sync Pro also will offer unlimited storage — compared with the 1 TB limit of most competitive offerings — and performance as much as 16 times faster.
'You Supply the Storage'
"BitTorrent can offer this more cheaply because you supply the storage on your hardware," Rob Enderle, principal analyst with Enderle Group, told the E-Commerce Times. "This is a peer-to-peer solution, and ideal for folks that are concerned with what third parties are doing with their data and where that data is moving."
The torrent architecture allows "the movement of large files reliably over marginal networks, which could be ideal for folks that have these large files and want to maintain control over them and control of access to them," Enderle explained.
"Think of this like a private cloud for the small business or consumer," he said. "If control over your data is your biggest concern, this is likely your answer."
There is a caveat, however: "Be aware that you are more likely to lose your data in a disaster unless you can place a remote sync device in a secure location," Enderle warned.
"So, you get more control and a better price, but you potentially have a higher exposure to a catastrophic event," he said, "because your devices are probably less protected than the public cloud service you'd otherwise be using."
An 'Anti-Cloud' Offering
BitTorrent appears to be positioning Sync as "something of an 'anti-cloud' in that it supports most or all of the same premium functions and ease of access to information that Dropbox, Google and other services do, but without their performance limitations and at a significantly lower cost," said Charles King, principal analyst at Pund-IT.
"That's quite a value proposition, especially coming at a time when businesses are constantly on the hunt to lower IT-related expenditures," King told the E-Commerce Times.
"I also expect that some businesses will find the idea of file sync and sharing without the security concerns that cloud-based storage often inspires extremely attractive," he added.
"I believe BitTorrent Sync is an intriguing service that is well worth examining," said King. "If the company can deliver on its promises, business customers should be happy and satisfied."