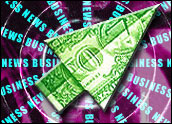 Billionaire investor and Yahoo shareholder Carl Icahn is taking steps to revive the Microhoo deal that last week was all but dead in the water.
Icahn will be launching a proxy fight at Yahoo's July 3 annual shareholders meeting to replace 10 of its directors with his own slate in order to bring Microsoft back to the negotiating table, according to a letter Icahn sent Yahoo Chairman Roy Bostock.
Earlier this month, Yahoo rejected a US$47.6 billion offer from Microsoft to acquire the company, on the grounds that the price did not adequately reflect its true value.
'Irresponsible, Unconscionable'
"It is irresponsible to hide behind management's more than overly optimistic financial forecasts," Icahn wrote. "It is unconscionable that you have not allowed your shareholders to choose to accept an offer that represented a 72 percent premium over Yahoo's closing price of $19.18 on the day before the initial Microsoft offer."
Icahn now owns roughly 4 percent of Yahoo, after spending $1.3 billion to accumulate shares. He is reportedly seeking approval from the Federal Trade Commission to acquire as much as $2.5 billion in Yahoo stock, which would give him the greatest amount of leverage in this coming proxy war.
Unlike the coy mixed signals that characterized the tentative negotiations between Microsoft and Yahoo, Icahn's signaling is loud and clear.
"He is not a speculator," N. Venkat Venkatraman, chairman of the information systems department in Boston University's School of Management, told the E-Commerce Times.
"His MO is to try to influence boards to make real decisions," he said, referring to the changes Icahn forced at Blockbuster and Motorola.
The Microsoft deal makes sense for Icahn and other institutional shareholders, said Venkatraman. "He wants to make a profit on Yahoo, and the only way to do that is to get somebody to buy it."
Spurned Microsoft Looks Elsewhere
It is not clear whether Microsoft can be tempted to come back to the negotiating table. When CEO Steve Ballmer announced Microsoft was giving up on the Yahoo deal, he was straightforward about his desire to move on.
Later, Chairman Bill Gates told reporters that Microsoft would be concentrating primarily on building the necessary Web 2.0 functionality it needs in-house. "Now at this point, Microsoft is focused on its independent strategy," he said.
That may have been corporate posturing, of course, to save Microsoft's red face in the wake of the failed, high-profile negotiations. At the same time, rumors have emerged that Microsoft is mulling other acquisition targets, including Facebook.
Another possibility, in keeping with more Machiavellian-style reasoning, is that Microsoft has been hanging tough these past two weeks in anticipation that a humbled Yahoo would eventually plead for another chance. Indeed, in the immediate aftermath of the deal's failure, Yahoo CEO Jerry Yang sent out signals that he might like a redo.
If that is indeed what happened, Microsoft couldn't have played its hand better. "If Yahoo does begin negotiating again and Microsoft is, in fact, still interested, Yahoo's position has been severely weakened," Greg Sterling, principal of Sterling Market Intelligence, told the E-Commerce Times.
"The deal might get done, but it will more than likely be at a lower price than Microsoft's final offer."
That would be the most ignominious possible outcome for Yahoo and Yang — but there would be smaller humiliations for the Sunnyvale, Calif.-based company as well, if the deal should head down that path. One of Icahn's alternative board of directors nominees is Mark Cuban, who sold Broadcast.com to Yahoo for $8.1 billion in stock, Sterling noted.
"That property has done nothing for Yahoo since then. Cuban became a millionaire from the deal," he said, "and now he would be coming in with others to unmake Yahoo."
---
Following is the complete text of the letter Carl Icahn sent to Yahoo Chairman Roy Bostock and released to the public on Thursday:
Dear Mr. Bostock:
It is clear to me that the board of directors of Yahoo has actedirrationally and lost the faith of shareholders and Microsoft. It is quiteobvious that Microsoft's bid of $33 per share is a superior alternative toYahoo's prospects on a standalone basis. I am perplexed by the board'sactions. It is irresponsible to hide behind management's more than overlyoptimistic financial forecasts. It is unconscionable that you have notallowed your shareholders to choose to accept an offer that represented a72 percent premium over Yahoo's closing price of $19.18 on the day before theinitial Microsoft offer. I and many of your shareholders strongly believethat a combination between Yahoo and Microsoft would form a dynamic companyand more importantly would be a force strong enough to compete with Googleon the Internet.
During the past week, a number of shareholders have asked me to lead aproxy fight to attempt to remove the current board and to establish a newboard which would attempt to negotiate a successful merger with Microsoft,something that in my opinion the current board has completely botched. Ibelieve that a combination between Microsoft and Yahoo is by far the mostsensible path for both companies. I have therefore taken the followingactions: (1) during the last 10 days, I have purchased approximately 59million shares and share-equivalents of Yahoo; (2) I have formed a10-person slate which will stand for election against the current board;and (3) I have sought antitrust clearance from the Federal Trade Commissionto acquire up to approximately $2.5 billion worth of Yahoo stock. Thebiographies of the members of our slate are attached to this letter. A moreformal notification is being delivered today to Yahoo under separate cover.
While it is my understanding that you do not intend to enter into anytransaction that would impede a Microsoft-Yahoo merger, I am concerned thatin several recent press releases you stated that you intend to pursuecertain "strategic alternatives." I therefore hope and trust that if thereis any question that these "strategic alternatives" might in any way impedea future Microsoft merger you will at the very least allow shareholders toopine on them before embarking on such a transaction.
I sincerely hope you heed the wishes of your shareholders and moveexpeditiously to negotiate a merger with Microsoft, thereby making a proxyfight unnecessary.
Sincerely yours,
CARL C. ICAHN
---