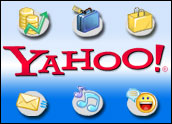 An unlikely savior could bring Microsoft's failed bid for Yahoo back from the grave. Billionaire investor Carl Icahn may be mulling a proxy battle to replace the Web portal's board with one that's more friendly toward a Microsoft purchase.
Icahn has not publicly stated his intentions, but he has accumulated more than 3.5 percent of the outstanding shares of Yahoo, beefing up his position in recent weeks to swell his ownership to about 50 million shares, according to reports.
Icahn will need to disclose by Thursday whether he is going to nominate an alternative slate of directors for Yahoo's board. That is the deadline for making nominations ahead of the Yahoo annual meeting, now scheduled to take place on July 3.
Returning to Negotiations?
Before Microsoft walked away from its takeover bid — which started at US$44.6 billion and spiked to $47.5 billion in a last-ditch effort to move Yahoo's board — the company considered its own proxy fight. Icahn is no stranger to such scraps, and often is able to prompt corporate changes even if his efforts to win a board seat or elect his designees fall short.
Still, it's not clear whether Microsoft would renew its offer if a new board surfaced. It's also not certain whether a deal approximating the original offer would be in the offing if negotiations were reopened.
Yahoo shares moved higher in late trading Tuesday as the Icahn rumors began to surface. In midday trading Wednesday, the shares were trading at $27.04.
Track Record
Yahoo may need to revisit some of the same alternatives to a Microsoft takeover — namely, a deal with AOL or a partnership with Google — to keep Icahn at bay, Jefferies & Co. analyst Youssef H. Squali said in a research note Wednesday. "Yahoo is likely to try to play its best hand yet to derail any attempt to sell the company."
Microsoft may have already moved on, believing that a Yahoo deal could not be done at a price it's comfortable with, said Sterling Market Intelligence Founding Principal Greg Sterling.
As much as it wanted to land Yahoo, Microsoft likely had an alternative path forward in mind and may already be pursuing that strategy, he told the E-Commerce Times.
Rumors that Microsoft again approached Facebook about a sale arose in the days after the Yahoo deal crumbled.
"Microsoft looked at the proxy battle and decided it wasn't worth the fight," Sterling commented. While it will no doubt watch closely to see if Icahn can emerge victorious, the software maker likely will stay out of the fray. "These battles tend to get messy, and bad feelings often linger."
Icahn has a strong track record of impacting the companies he invests in and becomes actively involved in trying to change practices. His agitation helped pave the way for Motorola to change CEOs last year — though it had yet to split the company, as he has pressed for — and he helped convince the board of BEA Systems to sell to Oracle. Even when his specific corporate strategies aren't carried out — he couldn't convince Time Warner to sell off AOL, for instance — he often helps drive stock prices higher on the prospects of change.
Time Will Tell
At Yahoo, Icahn could tap into a well of shareholders angry at the way CEO Jerry Yang handled the Microsoft negotiations and the fact that the lengthy dance ended without a deal. It's unclear, however, how deep that pool of discontent is and whether it would be enough to oust Yang and his fellow board members.
Neither Yahoo nor Microsoft responded to requests for comment on reports.
While Microsoft wanted Yahoo to help it better align against Google, Yahoo also faces competitive threats and a need to better position itself to land advertising revenue online, JupiterResearch analyst David Card told the E-Commerce Times.
With Google staying mostly out of the mix, it can continue to execute on its own plans, and just as it benefited from the two-month-plus distraction of the original Microsoft offer, would also likely gain during a Yahoo-Icahn proxy set-to, he said.
"Investors are watching and waiting to see what the strategy going forward is," Card added. "If Yang and company are busy battling for their seats on the board, that strategy won't be coming as quickly or as clearly as they might like."