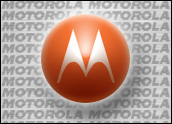 Opening a new front in his yearlong push to prompt major changes at the top U.S. mobile phone maker, activist investor Carl Icahn is suing Motorola, asking a court to force the company to give him access to strategic plans and other documents.
Icahn, who fell short in his effort to strong-arm his way onto the Motorola board of directors last year, also launched an effort to elect an alternative slate of directors again this year.
Icahn is suing Motorola in Delaware state court, seeking access to records detailing the process by which senior executives are chosen and any details on the "prospects and strategy" of the hard-hit mobile-device business, which has seen almost uninterrupted market share losses since its last big hit, the Razr.
Gaining Perspective
"Over the past 12 months, the statements and predictions of Motorola's management and the board about mobile devices business have too often proven to be wrong," Icahn said. He will seek documents relating to the preparation of company press releases, earnings forecasts and conference call statements.
"We want to ascertain what the board could have done in the exercise of its fiduciary duty to assure Motorola stockholders that Motorola's statements and predictions were not incorrect and would not provide Motorola stockholders with an inaccurate perspective on the prospects for the mobile devices business," he added. Icahn said he would turn any information he gleaned through the suit over to all of the company's shareholders.
Motorola did not respond to a request for comment on the action.
Making Waves
Though he failed to win a board seat in his proxy battle last year, Icahn was seen having an impact on the way Motorola approached its shareholder relations. The pressure may have also helped lead to the departure of CEO Ed Zander, who was replaced late last year by longtime COO Greg Brown.
Motorola also slashed its payroll by several thousand workers and said it would decrease the amount of attention it paid to emerging markets, where thin margins were helping to contribute to drooping profits.
Icahn, the company's largest individual shareholder with more than 6 percent of the outstanding shares, is targeting the appointment of Brown, asking for insight into the process followed by the search committee before it tapped him as CEO. The suit seeks access to minutes of board and committee meetings and other related documents, including any future plans for the handset business.
"Hopefully, our litigation with Motorola will soon reveal just how hard our 'blue-ribbon board' tried to find an alternative to the 'qualified' Mr. Brown," Icahn says in a letter to shareholders.
Icahn is also seeking information on executive use of company assets, including the corporate jet.
The suit emphasizes that Brown has "a short window to turn things around" in the eyes of investors, telecom industry analyst Jeff Kagan told the E-Commerce Times.
"Motorola could be great again, but they need quite a bit of fixing at the core," Kagan said. "The cellular marketplace is still very young with much growth ahead. Motorola can play a key role in this new marketplace, but it needs to change its thinking about itself and the marketplace."
Stay or Go?
Last month, reports surfaced that Motorola was considering spinning off its handset business to turn its attention to its enterprise wireless and back-end networking businesses, which have performed better in recent years.
Brown has been running the wireless handset business himself, after the departure of former top executive Stu Reed, though Brown disclosed recently that he intended to search for an executive to run the handset business.
When it elevated Brown to CEO, Motorola cited his success at running other divisions of the company, including the automotive unit and the public safety-focused business, both of which grew both sales and profits under his leadership.
"In terms of scale and scope, the overall handset business is a much tougher ship to turn around," Gartner analyst Carolina Milanesi told the E-Commerce Times. Motorola faces tougher competition from traditional handset makers such as Nokia and Samsung as well as Apple and BlackBerry maker Research In Motion. "It's harder than ever to stand out in the field and have a breakout product."
An outright spinoff is a bold move, and one that the existing board may be wary of taking, she added.
Icahn, however, believes that's exactly what's needed. Calling for a spinoff in his shareholder letter, he writes: "We believe that Motorola's board and its ever-shifting management team have proven themselves unable to fix Motorola. … Motorola's stock price over the last year tells the story better than any words can."
Motorola shares were up more than 4 percent in morning trading Monday to US$9.64. The stock has lost more than 50 percent of its value during the past year, falling from a high of $19.68.