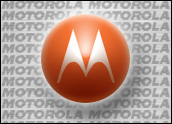 For weeks, the war between Schaumburg, Ill.-based Motorola and maverick investor and corporate raider Carl Icahn, who owns nearly 3 percent of the company's shares and last year waged a proxy war against its board of directors, has been escalating.
On Thursday, Motorola announced that it would explore structural and strategic realignment of its businesses to enhance shareholder value.
It also said it will not discuss its exploration of various alternatives "unless or until its board of directors has approved a definitive transaction or the process is otherwise complete," adding that Motorola is not committing to do anything, or indicating the timing of any action — if it does take action.
Where's the Beef?
Motorola is a global Fortune 100 company that reported US$36.6 billion in revenue last year. It has a diverse portfolio of products including communications infrastructure, enterprise mobility solutions, digital set-tops, cable modems, mobile devices and Bluetooth accessories.
Just about every police and fire department and ambulance service uses Motorola two-way radios.
In January, Motorola's enterprise mobility business announced the CA50, a voice over Internet protocol (VoIP)-enabled wireless scanner, at the National Retail Federation Annual Conference and Expo in New York.
That was on the heels of its acquisition of Symbol Technologies for $3.9 billion last year.
Forgetting the Bottom Line
Motorola made a killing with its Razr cell phone line, but fell asleep at the controls after that, while competitors came up with killer new products.
"They tried to ride the Razr train and took their eye off innovation and design. [They] did great for about two years, but rode it too long," Ryan Reith, senior analyst with IDC's worldwide mobile phone tracker unit, told the E-Commerce Times.
Motorola failed to keep an eye on the bottom line.
"Their former CEO, Ed Zander, said their goal was to stop chasing market share and refocus on profitability, but they were saying this and not doing it in 2007," Reith said. "They started to lose sight of cost-structuring, and that's why they fell."
However, Motorola's new CEO Greg Brown will help the company "regain profitability and respect in the financial world," predicted Reith.
What's Next?
Motorola's handset business "would be a pretty enticing offering for companies looking to build out their mobile device platform," Reith said.
There is speculation that Dell might be a suitor, because "Ron Garriques, who used to be a big part of Motorola, went over to Dell over a year ago," he pointed out. There are also rumors about "a few Chinese vendors looking at the Motorola business unit."