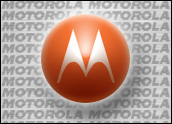 Motorola CEO Ed Zander will step down from his post at the end of the year, a victim of a long and deep post-Razr market share slump at the top U.S.-based maker of mobile handsets.
The Schaumburg, Ill., company — which last week fell from second to third in terms of worldwide market share behind Nokia and Samsung — said Zander would remain in his position of chairman of the board until next May, when the company's shareholders are next scheduled to meet.
Zander, who served as CEO for four years, will be replaced by Chief Operating Officer Greg Brown, who led each of the company's four business units during his four-year tenure. He was the point person on Motorola's US$3.9 billion acquisition of Symbol Technologies, a move that dramatically increased its offerings in its enterprise division, which has performed well as the handset business has slumped.
'Succession Planning'
The decision to replace Zander was "the culmination of a thoughtful and disciplined process of succession planning," said Motorola board member Samuel C. Scott.
Brown will bring the "strategic insight, operational discipline, and inspirational leadership needed for accelerated and sustained growth," Scott noted.
Zander's future has been a subject of debate and speculation for some time, with pressure on the CEO ratcheted up significantly earlier this year when billionaire Carl Icahn took a stake in Motorola and began to agitate for drastic steps to reverse a long sales and profit slide.
Major Moves?
For his part, Zander noted that he has spent 40 years in the technology field. "This is the right time for me to move on to the next phase in my life and spend more time with my family," he said, adding that Brown has been "an invaluable partner" during his time at the helm of the company.
"We have a lot to do," Brown said. "I am intensely focused on building shareholder value."
Brown will face an uphill battle in getting Motorola back to the top of the mobile phone market and restoring investor confidence. Motorola has already cut several thousand jobs and taken other steps to trim costs while promising to invest in new handset designs and new product development.
The change at the top may reignite speculation about breaking up Motorola — some investors have called for the enterprise unit to be sold off to enable the company to focus more resources on its handset business.
Zander's 'Big Mistake'
Perhaps what Motorola most needs under Brown is another clear winner with consumers, independent telecom analyst Jeff Kagan told the E-Commerce Times.
"Zander's big mistake was thinking that the single success of the Razr phone was enough," Kagan said. "The Razr may have been hot, but Motorola needed to replace it with another hot phone. Instead they rode it up and rode it back down again. The cell phone business moves quickly, and like with fashion, what is hot today will not be hot next year."
In fact, even as it lost market share, Motorola has continued to sell the Razr and follow-up phones, often heavily discounting the handsets to keep them selling, often at the expense of the bottom line.
Motorola needs to find a way to get in front of the ongoing transformation of the handset business, one being marked by the rise of Apple's iPhone and the rumored Google phone, Kagan added.
"This is similar to last decade with the switch from analog to digital, which threw Motorola off track," he said. "Now there is another groundbreaking shift from traditional handset makers to other companies like Apple and Google, which are changing the industry."
Hard Road Ahead
Brown's first mission may be to stop Motorola's skid, which resulted in the company falling behind Samsung in the third quarter for the first time ever, said Gartner analyst Carolina Milanesi.
"Motorola is a pale version of the company it was just a year ago," she told the E-Commerce Times.
Motorola did reduce the number of low-cost handsets it was selling into developing markets, a move meant to help protect its profit margins. However, it has not rolled out a product that has sparked significant consumer demand, raising the prospect of it losing additional ground in the key holiday season.
"Motorola needs a much stronger portfolio to return to its former market share," Milanesi added.
Brown brings a broad perspective from inside Motorola to the CEO's seat. He is credited with returning the company's automotive business to profitability and selling off part of it and helped grow Motorola's government and public safety business. Before coming to Motorola in 2003, Brown was CEO of network management software firm Micromuse. He also spent five years at AT&T.
Motorola shares got a modest boost from the news, rising as much as 1 percent in morning trading Friday to $15.78. Still, the stock remains mired much closer to its yearly low of $14.87 than its 52-week high of more than $22.