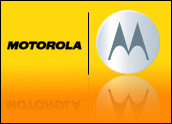 Billionaire investor Carl Icahn has fallen short in his bid to win a seat on the board of directors of sagging handset maker Motorola, with the company announcing that preliminary estimates of votes show all incumbent board members re-elected.
The results — which won't be finalized for a few weeks as proxy votes and those cast directly during the shareholder meeting Monday are verified by an auditor — represent a vote of confidence for the board and Motorola CEO Ed Zander, and their plans to revive the once high-flying company.
Icahn, who has used his investments and board seats to push for more rapid and significant change at other companies — often with an eye on boosting shareholder value and unlocking cash reserves by boosting buyback and dividends — was seen pushing for a more aggressive approach to fixing what ails the No. 2 handset maker.
"During the past few months, we have met with and listened to a large number of our stockholders, including Mr. Icahn, and we value their insights and perspective regarding Motorola," Zander said. "We are focused on executing our plan."
Direct Appeals
Motorola shares fell Tuesday, losing more than 2 percent to US$17.70 as the stock remains stuck near its low price for the year.
Icahn's bid has raised hopes among some investors that Motorola would take more dramatic action to transform itself, possibly spinning off its networking business.
Icahn's effort began last month when the financier disclosed he had accumulated stock equal to a 2.9 percent ownership stake in the company and would seek a seat on the board.
He appealed directly to shareholders in a letter that called the existing board "passive and reactive," and blamed the company's market share losses and profit woes on slow reaction to changing market dynamics.
Motorola's board was quick to defend itself, and in a letter of its own to investors called into question the corporate governance practices at other companies where Icahn already holds board seats.
Motorola ranks in the top 7 percent of all S&P 500 companies in terms of corporate governance scores from the Institutional Shareholders Service (ISS), according to Motorola, while companies such as American RailcarIndustries and XO Holdings — both of which have Icahn as chairman of the board — have received low marks from ISS.
The company also argued that Icahn brought no experience in the wireless field to the table and was already serving on too many boards.
"We question — as should you — whether Carl Icahn will act in the best interests of all Motorola stockholders, or just in the best interest of Carl Icahn," Motorola executives and board members wrote to investors. "As a stockholder of Motorola, ask yourself whether someone like Carl Icahn, who is overcommitted elsewhere and underinformed about Motorola, would be a constructive addition to your board."
At the shareholder meeting, Icahn predicted his candidacy would fall short because a number of mutual fund groups with large stakes in Motorola did not support him. On the eve of the meeting, the influential California Public Employees' Retirement System backed the company's slate of directors.
More to Come?
The fact that Icahn earned as much support as he did indicates the pressure is on Zander to show results relativelyquickly. That may be difficult since most of the cell phone industry buzz heading into the summer is about the Apple iPhone.
Profitability has become the main stumbling block, meanwhile, with relatively sluggish handset sales prompting Motorola to cut prices on phones in the Razr family during the key fourth quarter and the first quarter of 2007, when Motorola losses approached $1 billion.
Nevertheless, the turmoil and drama surrounding Motorola is all about performance, telecom analyst Jeff Kagan told the E-Commerce Times.
Motorola has been through boom-and-bust cycles in the past, having ridden the Star-Tac model to the top of the industry early in the mobile industry's evolution, only to be caught flat-footed when carriers changed to all-digital networks, Kagan noted. Motorola, the largest U.S.-based handset maker, later rejuvenated itself with the Razr line of phones, only to see sales and profits slump when it could not find a worthy follow-up product.
"When the Razr cooled, so did Motorola," Kagan said. "Now the company is struggling — trying to recapture the moment. This down and up and down may have happened quickly, but it seems to be normal in the cellular industry. Many of Motorola's handset competitors have gone through the same ups and downs in recent years. Motorola seems to beon the same track."