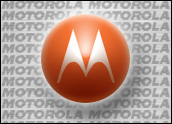 Motorola has snapped up Terayon Communication Systems, a digital video processing and networking software maker, for US$140 million, the companies announced on Monday.
Terayon's video-processing chips will allow Motorola to offer digital ads and graphical overlays on its cell phone displays, which ultimately could enable cell phone providers to sell more advertising space on their networks.
Another Acquisition
The deal is the latest in a rash of acquisitions made by Motorola, which is expected to fold Terayon's technology into its high-definition video and networking technology, said Dan Moloney, president of Motorola Connected Home Solutions.
In addition, the acquisition will enhance Motorola's portfolio for the delivery of next-generation services such as targeted advertising and program insertion solutions.
"Operators around the world are looking for a digital video core that will maximize bandwidth and enable the delivery of revenue-generating services," said Moloney.
Digital Advertising
In particular, Motorola is interested in Terayon's CherryPicker product, which allows cable operators to insert digital advertisements on different channels in their networks and manage how those ads are scheduled and billed.
The Terayon technology is used by cable, satellite and phone companies offering TV service to help manage their video networks, Paul Alfiere, a spokesperson for Motorola Connected Home Solutions, told the E-Commerce Times.
"It optimizes the use of bandwidth and allows video to be delivered based upon the regional and local interest of viewers," he added.
Terayon's products will help enable service providers to insert more local advertising into their video content. The ability to tailor advertising to a given customer population could open new revenue streams for these service providers.
Other Terayon services, including motion and graphical overlays and channel branding, are part of the Motorola deal, according to Alfiere.
Expanding Reach
Through its merger with Motorola, Terayon expects to integrate its technology into a diverse set of video platforms, according to the company.
Also, Terayon's software will give Motorola an industry-recognized digital processing solution for its video infrastructure.
The acquisition — which is expected to close in the third quarter of 2007 — will make Terayon a wholly-owned subsidiary of Motorola.
The Terayon division will maintain operations in Santa Clara, Calif., according to the company.