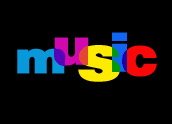 The record label home to some of the world's top pop groups, such as the Beatles and Coldplay, has agreed in principle to a US$4.7 billion takeover by private equity group Terra Firma Capital Partners.
The London-based music companyEMI Group spurned a proposal from Warner Music Group earlier this year, but now considers Terra's offer to be "fair and reasonable," according to a company statement.
"Terra Firma's offer is the most attractive proposal received and delivers cash now, without regulatory uncertainty and with the minimum of operational risk to the company," EMI says.
Warner Music and EMI have recently been in on-and-off merger discussions, but each side stumbled over possible regulatory restrictions and the inability to agree on a price.
Changing Their Tune?
Warner and EMI have faced numerous obstacles over the years blocking any type of takeover in either direction, said Alan Chapell, a principal analyst with Chapell Associates.
"Culturally, the senior level executives at Warner and EMI don't like each other very much," Chapell told the E-Commerce Times, adding that the possibility of regulatory restrictions from the European Union was also a key stopper.
Although the Terra Firma offer is close to what EMI is looking for, it may actually be more important as a catalyst to push Warner Music to up its bid for EMI.
"They could be rolling the dice to determine if the EU would now be more open to a Warner merger," Chapell said.
Slumping Sales
Music companies saw U.S. album sales fall 17 percent, with retailers reporting they sold 117.1 million albums in the three months ending April 1, according to researcher Nielsen SoundScan said last month.
The slumping CD sales led to EMI agreeing to allow Apple's iTunes store to sell almost all of its music online without copy protection when customers pay a 30 percent premium.
That means most of those who have digital players other than Apple's iPod can play EMI tracks they download from iTunes without going through a tricky conversion process.
However, Warner has been very vocal about protecting DRM (digital rights management) music, and any type of takeover of EMI would see those contracts with companies like Apple not renewed.
"They (Warner) are betting on the whole DRM issue for their business," said Chapell.