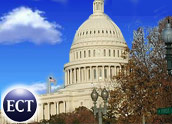 In a party line vote, the U.S. House of Representatives Commerce committee rejected a proposal to include so-called net neutrality regulations in a bill that would permit telecoms to offer pay-TV services. Such regulations would prohibit Internet service providers from slowing or blocking consumers' connections to Web sites that use a great deal of bandwidth or to those that offer competing services.
The bill would also bar the Federal Communications Committee (FCC) from developing its own definition of net neutrality, a restriction that would hinder its ability to prosecute companies for blocking access to certain sites. Republicans maintain that legislating net neutrality is not necessary.
The committee then voted 42-12 to pass the Communications Opportunity, Promotion and Efficiency (COPE) Act of 2006 without the net neutrality clause.
High Stakes
To be sure, this is hardly the last word on the subject in Congress — or, for that matter, the industry.
The stakes are simply too high for companies with an Internet-based operating system to cede any ground.
"Many of the clients I work with are 'Web 2.0' companies; they face the issue of the implications of net neutrality each day," said Bernard Golden, CEO of Navica, an open source strategy consulting firm based in Silicon Valley, and author of Succeeding with Open Source.
"Much of the ferment going on with the Internet today is based on individuals creating Internet-based sites that facilitate collaboration among users," Golden told the E-Commerce Times.
"For example, Flickr, a photo sharing site now owned by Yahoo, was started — and quickly grew to a very significant size before its acquisition — by a husband-and-wife team," he pointed out. "Photo sharing, by its nature, is a high-bandwidth offering — just the sort of Internet service that could be impacted by a lack of net neutrality."
Preliminary Shot
At the same time, telcos maintain — and with some justification — that they are entitled to a return on their investment or, at the very least, to have capacity available to deliver their own services.
The Senate is at least as divided on this issue as the House. Indeed, few believe the bill currently moving through the lower chamber is the final word.
"The House committee's defeat of strong net neutrality provisions is just a preliminary shot in the net neutrality wars," observed Alfred M. Mamlet, head of the technology department and the telecommunications and intellectual property practice groups at Steptoe & Johnson in Washington, D.C.
"While the full House may pass the COPE Act soon, it is unlikely that the bill will be adopted by the Senate before the congressional session ends," he told the E-Commerce Times.
Net neutrality issues will continue to top the telecom agenda on Capitol Hill and at the FCC in 2007 and beyond," Mamlet predicts.