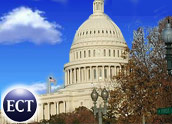 An effort to get so-called net neutrality baked into telecommunications laws suffered a setback, with a key committee voting against language that would ensure that Web services firms would be able to access broadband networks to delivery video and other content.
The Telecommunications and Internet Subcommittee of the House Energy and Commerce Committee voted to reject an amendment to strengthen net neutrality provisions couched in a bill aimed at creating a method for franchising Internet television services.
Net neutrality is considered important to Web services firms, who want assurances that their services will not be blocked or that they will not be forced to pay premium rates to deliver their content over the networks built and controlled by telecommunications and cable giants.
The amendment, put forward by Rep. Ed Markey, a Massachusetts Democrat, would have made it illegal for broadband carriers to stop competing Web content and services from being delivered. The bill would have also ordered the Federal Communications Commission (FCC) to put a process in place to allow rapid investigation of complaints about blocking.
The telecom reform bill approved by the subcommittee, however, would only allow the FCC to investigate blocking abuses after the fact, but would prohibit the agency from creating new net neutrality rules.
Neutral Parties
The defeat in committee likely means that strong net neutrality language will not make it into the final bill when it emerges from the House, but supporters of the idea hope three bills in the Senate containing similar language will be passed by that body.
Net neutrality regulation is necessary, backers say, because some broadband providers have explored the notion of creating two different service levels for Web companies, with those who pay more having access to higher speeds. Slower speeds could render some services, especially streaming video, all but unusable, or at least reduce their viability.
All of the net neutrality discussion is coming in the context of a major effort to overhaul the landmark 1996 Telecommunications Act. Among other things, the bill would allow traditional telecommunications carriers to avoid the requirement to reach local franchising agreements before offering Web-based TV services. Cable companies must have franchise deals in place before offering their services.
Major carriers, including AT&T, say they need that protection in order to justify the billions of dollars they will invest in new networks to provide IPTV and other services, networks that will be far faster than most existing broadband services.
Web Firms Unite
Not surprising, Internet firms are among those backing a law ensuring Internet neutrality. Six major Internet firms — Amazon, Yahoo, eBay, Google, IAC/Interactive and Microsoft — signed a letter to lawmakers expressing concern about the lack of strong neutrality language in current bills.
"The Internet has driven the American economy and productivity for the past ten years because it enables innovation without permission," they wrote. "This policy has been a hallmark feature of the Internet and is a principal reason why our companies and the U.S. Internet industry are global leaders today."
Most current bills let "the Bells and cable companies determine the country's 'digital destiny,'" said Center for Digital Democracy (CDD) Executive Director Jeff Chester. The CDD has launched a grassroots campaign aimed at gaining public support for an open network approach. The group worries that in addition to blocking smaller companies from using their networks, major companies will eventually assert control over content and have extensive reach into users' private lives.
"Unless there is action, we will have a wonderful new medium for advertising and entertainment from Big Media companies — but a poor one for democratic discourse, alternative expression and political dissent," he said.