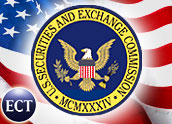 Halliburton announced today that it has reached a settlement in the investigation by the SEC involving Halliburton's 1998 and 1999 disclosure of and accounting for the recognition of revenue from unapproved claims on long-term construction projects.
"We are pleased to bring closure to this matter," said Dave Lesar, chairman, president and chief executive officer of Halliburton. "The resolution of this issue and the pending resolution of the company's asbestos liability will help us focus on strengthening our business in energy services and engineering and construction."
The company's settlement with the SEC covers a failure to disclose a 1998 change in accounting practice.
Generally Accepted Accounting Principles
Halliburton disclosed its change in accounting practice in its 1999 Form 10-K and has disclosed it since.
The SEC did not determine that the company departed from generally accepted accounting principles.
Therefore there will be no restatement of prior period financial statements. The SEC did not find errors in accounting or fraud.
Securities Law Violations
Halliburton neither admitted nor denied the SEC's findings, but agreed to pay a US$7.5 million civil penalty, and will take a charge of that amount in the second quarter of 2004.
The penalty, in part, reflects the SEC's view that there were lapses in the company's cooperation with the SEC staff, which had the effect of delaying the production of information and documentation necessary to an expeditious completion of its investigation.
As part of the settlement, the company agreed to cease and desist from committing or causing future securities law violations.
Statements Adjusted
As a result of reaching this settlement, the company adjusted its previously announced second quarter 2004 results to record an additional $7.5 million in general corporate expense.
After the effect of this adjustment, the company's second quarter 2004 loss from continuing operations was $58 million or $0.13 per share compared to the $54 million or $0.12 per share previously announced.
Net loss for the second quarter of 2004 was $667 million or $1.52 per share compared to the $663 million or $1.51 per share previously announced.
Halliburton, founded in 1919, is one of the world's largest providers of products and services to the petroleum and energy industries.