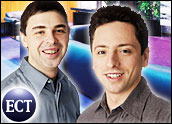 Google's choice to take a spot alongside other tech heavyweights by staging its hotly anticipated initial public offering on the Nasdaq market has left analysts speculating about the thinking behind the decision.
Being listed on the Nasdaq will put Google in the company of rivals such as Yahoo and Microsoft and a host of other Internet companies and ends courtships by both Nasdaq and the New York Stock Exchange.
The decision to list on Nasdaq came in an updated Securities and Exchange Commission (SEC) filing by Google, which provided more details on the search engine's US$2.7 billion IPO.
Nasdaq officials declined to comment on Google's decision, while the NYSE issued a statement calling Google "an outstanding company." "We wish the company well with its initial public offering," the statement said.
Less Stringent Requirements
Haim Mendelson, the General Atlantic Partners Professor of Electronic Business and Commerce at the Stanford University Graduate School of Business, told the E-Commerce Times that in making its choice of Nasdaq, Google likely set aside minor differences in listing fee costs and other considerations in favor of the market with the less stringent listing requirements.
"There are many small differences, and since Google isn't talking, it's difficult to know the reasoning for the decision, but my guess is flexibility was a major consideration," Mendelson said. "Since they were pushed kicking and screaming to an IPO in the first place, it's likely they wanted to avoid taking on any additional stringent requirements that they have to follow."
For instance, Google's approach to create a publicly traded basic share class and a second class of more powerful voting shares that will be held by its founders and insiders may have been less well received on the NYSE. And the Nasdaq makes sense because it puts Google alongside its peers and competitors, Mendelson added.
Fierce Competition
The Nasdaq all but cornered the market on tech companies during the late 1990s, but the NYSE has fought back, opening a Silicon Valley office and luring away some high-profile Web companies. America Online was an NYSE company before it merged with Time Warner.
More recently, this year's other big tech IPO, the debut of hosted software concern SalesForce.com, took place on the NYSE. Mendelson said each listing probably vigorously courted Google because of the high-profile nature of the IPO.
Landing Google will potentially mean millions of dollars in listing fees for the Nasdaq over time, but the news would have been more startling had the company chosen to bypass the tech-heavy market.
Google has not said what ticker symbol it would seek permission to trade under, and there has also been no date set for the float, though speculation is that it will occur by the end of the summer.
Google declined to comment on the listing choice. The Nasdaq selection might be a rare moment of pragmatism in what has been a highly unorthodox IPO process, which began with the company's founders penning a lengthy "open letter" as part of its initial public offering filing that expounded on the firm's philosophy and contained a vow that Google would not follow the path of other startups that morphed into traditional corporations to satisfy shareholders and analysts.
Profit and Revenue
Many observers are still waiting to see whether Google can pull off its massive public shares auction, under which the public will, at least in theory, have equal access to Google's IPO shares.
Tom Taulli, cofounder of the CurrentOffeings.com IPO site, said even Google's technology, which the company plans to use to sell off the shares, might be overwhelmed by the demand for the stock.
"I can't remember an offering, even in the dot-com boom days, that was as widely talked about and that people wanted a piece of as much as Google," Taulli told the E-Commerce Times.
Recent filings from Google, which show profit and revenue both growing rapidly, will only add to that frenzy. "This is a massive undertaking," Taulli added.
Hoping to reduce some of the confusion, Google set out more rules for its public auction, saying it would require bidders to reconfirm their share bids to keep only truly active and interested buyers involved in the process.
Company Acquired
Separately, Google announced Tuesday that it had acquired privately held Picasa, a digital photo management company. Terms of the deal were not disclosed.
Picasa, which is based in Pasadena, California, and was founded in 2001, has been a Google partner since earlier this year, when its photo tools were added to Google's blog feature.
Google Vice President for product management Jonathan Rosenberg said Picasa fits with Google's "mission to organize the world's information and make it universally accessible and useful."