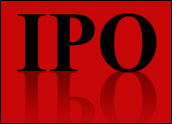 Salesforce.com soared on its first day of public trading Wednesday as the second-most hotly anticipated technology IPO of the year — behind only Google's still-to-come initial public offering — gained 56 percent and valued the company at US$1.7 billion.
Salesforce.com's strong first-day gains came despite two last-minute increases in the offering price that bumped the shares to $11 before trading began. By the time the market closed Wednesday, the shares stood at $17.20.
Investors were apparently taking some of their first-day profits, as the shares sagged more than 3 percent in early trading Thursday, to $16.65, only to bounce back to the $17.20 level halfway through the session.
Start of a Trend?
The first-day gains for salesforce, while notable, fall well short of the several-hundred percent one-day gains that tech IPOs were garnering during the late 1990s. Still, some observers were already raising questions about the firm's new valuation, which is more than 400 times 2003 earnings and 10 times current year revenues, multiples that call to mind the dot-com heyday.
The founders and employees of salesforce.com retained the vast majority of the company's ownership, leaving a relatively small amount of stock for investors, which might have helped drive up the price.
Still, the offering came just a few days after the more low-key IPO of educational software firm Blackboard, which went public on Friday and saw its stock gain 43 percent after its debut. Luxury e-tailer BlueNile.com, which went public in May, is currently trading more than $10 above its offering price of $20.50.
Analysts say the offering won't open the gates to allow a flood of technology companies to go public, but it does underscore the appetite investors have for tech firms that bring solid business models, strong growth and consistent profits to the table.
"People want tech offerings to succeed," Tom Taulli, editor of CurrrentOfferings.com, told the E-Commerce Times. "That's one of the reasons the Google IPO has created such a frenzy."
Like Google, salesforce.com is a category leader, he added, and has been credited with pioneering the on-demand software industry, one that will now likely see more than its share of copycats.
"It's going to take more than just Google and salesforce and a handful of others before people feel comfortable with tech IPOs again," Taulli said. "Even with the demand that's out there, people want to see companies that are already performing like a public company should."
The End of Software?
The success of the salesforce IPO also renewed questions about whether the company's success signals the beginning of the end of the traditional subscription-software model over a hosted approach that enables companies to use powerful applications without major capital IT expenses.
Enderle Group principal analyst Rob Enderle told the E-Commerce Times that the rise of salesforce and similar companies do "represent a change, but that change does not necessarily represent anything more then an interest in being at the front end."
Salesforce "indicates that a change is coming but it is not yet clear what that change is," Enderle said. Similarly, the blockbuster Netscape IPO signaled the dawn of the Internet era, but Netscape itself didn't benefit from the boom. "This is the second dot-com run; it will undoubtedly be better but we don't know yet if this run — or third or fourth time — will be the charm."