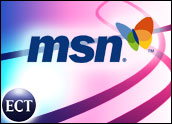 Microsoft's long-rumored push deeper into the search-engine business officially kicked off Thursday when the company unveiled an upgraded search "portal" it says will return better results. The company also did away with paid inclusion and suggested that sweeping technology improvements to the overall search experience were coming soon.
The upgrade of MSN Search is part of a US$100 million effort to improve the reliability and accuracy of search, Microsoft said, and will be backed up with additional technological advances now being tested in certain markets. Microsoft said it would debut its own algorithmic search technology within a year and is now taking feedback on what it's billing as an alpha test version.
"This massive investment kicks off a wave of innovation from MSN that will move search beyond its current, limited offering to delivering the next-generation search experience," said Yusuf Mehdi, corporate vice president of MSN.
Mehdi said the improvements result in a 45 percent increase in the relevancy of some results. The MSN Search page also has a stripped-down look, similar to that of rival Google, which features links to some MSN portal features. Also added is a drop-down menu near the search box that enables users to choose specific databases — such as encyclopedias — to search within.
Paid Inclusion Excluded
The upgrade includes a policy decision from MSN, with so-called paid inclusion results eliminated. Results delivered from high scores for relevancy from algorithmic search engines will be separated from sponsored result listings as well, with sponsored listings shaded on all results pages.
The decision to shun paid inclusion — through which advertisers can guarantee their listings will appear in search results — puts Microsoft's search in line with Google and Ask Jeeves, which discontinued the practice just last month.
Yahoo has chosen to embrace paid inclusion, however, announcing earlier this year it would expand the program by offering more advertisers the chance to appear in search results.
Microsoft is previewing its search tool at its Sandbox site. While users can run searches, the company said the database holds only about 1 million Web pages, a fraction of those that Google boasts.
Microsoft said it hopes to gather feedback from webmasters and others while the search tool is still under development.
Nielsen//NetRatings analyst Jason Levin said the benefactor of the search engine arms race will be consumers, who are increasingly turning to search to start their online sessions.
"Search engines have long been a jumping-off point for all kinds of online activities," Levin told the E-Commerce Times. "We're seeing more online shoppers using search engines to comparison shop now than ever before."
Buying Time
Other analysts said Microsoft was using the upgraded MSN search site and the promise of future improvements as a way of sending the message that Microsoft is a serious player in the search space, even though it will take time for them to develop superior technology.
"Microsoft started out a bit late, so it's going to take them time to reach the level of technological maturity that Yahoo and Google have," Forrester analyst Charlene Li told the E-Commerce Times.
MSN remains well behind both Google and Yahoo in terms of the number of searches conducted in any given month, making up about 15 percent of search-engine traffic to more than 30 percent for both of its main competitors. But Li noted that, like Yahoo, MSN has the advantage of an extensive portal with more than 100 million registered users for some services, such as Hotmail.
"For Yahoo and MSN, the idea is to keep users from leaving to conduct their searches," Li said, adding that, with the upgrade, Microsoft is also hoping to draw users into the MSN portal from the search site.