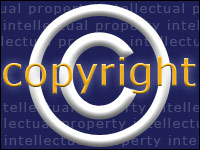 Google is tightening its copyright and piracy protection procedures, instituting new measures that will facilitate Digital Millennium Copyright Act takedown requests and will better oversee search advertisers that use copyrighted or trademarked terms.
One important goal is to bring Google's response time to such issues to 24 hours or less, according to a blog post by Google General Counsel Kent Walker.
Specifically, Google will roll out four changes: acting on reliable copyright takedown requests within 24 hours; stepping up measures to make sure such terms do not appear in Autocomplete; improving its AdSense antipiracy review; and experimenting to make authorized preview content more readily accessible in search results.
To these ends, it will be building tools — starting with Blogger and Web search — to improve the process for rightsholders to submit DMCA takedown requests for Google products, as well as improving the "counter-notice" tools for those who believe their content was wrongly removed.
Google is working on building these tools now and plans to release them over the next few months, spokesperson Simon Morrison told the E-Commerce Times.
Advertising Revenues Sacrificed
Google appears willing to sacrifice some advertising revenue as it gets tough with copyright infringers. One oft-cited complaint by companies is that sometimes their trademarks are used in rivals' search advertising — something that Google's new AdSense measures are designed to curtail.
Google also plans to take extra steps to make sure its AdSense program is not used by publishers to earn ad revenue by stealing copyrighted content and posting it to their own sites. Google has always prohibited this, Walker notes in his post, but it will be stepping up efforts to work with rightsholders to identify such sites.
Google is refining its procedures to keep pace with the growing number of DMCA requests, Google's Morrison said. "We respond quickly to these requests, but as the number of notices grows, we wanted to develop new tools that scale and can work quickly."
Cleaning Up the House
At bottom, these new measures are a customer service initiative by Google, Christopher M. Collins, an attorney with Vanderpool, Frostick & Nishanian, told the E-Commerce Times. "In order to maintain the rates that they charge and to make their products valuable they have to protect their customers' copyrights."
In short, there isn't anything particularly forward-looking or progressive about these moves in the annals of copyright law enforcement, Collins said.
It may be that Google is tidying up its house as regulatory authorities intensify their scrutiny of the company, suggested Peter S. Vogel, a trial partner at Gardere Wynne Sewell.
"Google may be in a fight for its existence with the EU," he told the E-Commerce Times, referring to the European Commission's decision to open antitrust proceedings against it.
"I think it may be that Google is trying to be more open so it will not look like it is anticompetitive," he said.
There's also the black eye Google suffered when The New York Times reported last weekend on a website that routinely abused customers in order to get a higher search engine ranking.
Google has since fixed its algorithm to prevent such rewards for bad behavior, it said.
Consumer Behavior
However, the timing of Google's copyright initiative could just be coincidental, Vogel continued.
Google has had a history of complying with DMCA, despite the lawsuits levied against it by such companies as Viacom, he pointed out.
The problems arise with the ever-growing volume of content that it indexes and sells advertising against, he said — as well as changing consumer behavior.
Consumers are not nearly as concerned about copyright laws online, observed Vogel. "At the same time, our laws are not well suited to the institution of the Internet, which has made doing business for such companies as Google occasionally problematic."