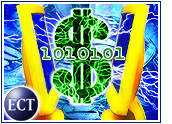 The ability to change prices in the blink of an eye, instantly responding to market fluctuations, seems as if it would be an attractive tactic to online retailers. However, so-called dynamic pricing has not caught on yet in the e-commerce world.
It is not as if the process of implementing this feature is complicated — it can be done using existing technology. Moreover, the potential benefits are significant: Integrating dynamic pricing with existing e-commerce and sales support systems can allow companies to measure their customers' buying behaviors.
So, what is stopping dynamic pricing from gaining a foothold in the e-commerce sector — and will it eventually become popular among companies and consumers?
Dyn-o-Mite
Dynamic pricing is neither a new nor an untested idea. The airline industry is often cited as a dynamic pricing success story. In fact, it employs the technique so artfully that most of the passengers on any given airplane have paid different ticket prices for the same flight. Pricing for airline tickets can vary depending on frequent flier mile usage, special promotions or travel site discounts.
Dynamic pricing also can be used to change rates depending on a customer's physical location or preferences. For example, a shipping company might use its online quote system to give estimates based not on distance alone, but also on other variables, such as how many customers need goods in a certain city.
Dynamic Benefits
Forrester analyst Noha Tohamy told the E-Commerce Times that dynamic pricing enables a business to respond to a customer's request for quotes on the basis of real-time supply-and-demand information. Such data can be invaluable when trying to reconfigure prices.
"Demand information could be the customer-specific information, like contract terms or performance metrics," she said. "It could also incorporate competitive information, like what is the price that a competitor is offering right now."
On the flip side, supply information can include anything from inventory availability to transportation costs.
Companies that want to invest in dynamic pricing also have the advantage of choosing among several major vendors in the field, including Azerity, Rapt, Maxager, Revenue Technologies and Manugistics.
Software Side
Logically, then, it seems that implementing dynamic pricing should be a snap, because real-time data updates are easily accomplished and could work well with pricing software. However, the strategy is far from widely implemented.
"Dynamic pricing is still in the early stages of adoption," Tohamy noted. "The primary reasons have to do with enterprises' traditional focus on efficiency and cost minimization versus top-line growth."
She added that use of dynamic pricing software depends on how dedicated a company is to integrating it with other applications.
"To come up with a good solution," she said, "a lot of integration is required with other apps and functions. CRM, ERP and SCM apps that offer inventory and transportation visibility need to be considered."
Dynamic Strategy
To use a dynamic-pricing system properly, variables beyond software integration also must be taken into account, according to Azerity spokesperson Frank Chevallier. He told the E-Commerce Times that dynamic pricing must be implemented with corporate objectives in mind.
"You need to do three things in the right order," he said. "First, you have to provide the best pricing execution system. You have to think about how you deliver the pricing with the right quoting system and make it easy to use."
The next step is to capture data properly. "If you do the execution right, that only works for a time," Chevallier said. "You have to think about what is fed into the pricing mechanism."
The third step is price optimization, in which the company feeds the newly captured data into the pricing engine.
By using these three steps and keeping long-range business plans in mind, dynamic pricing can be used efficiently and swiftly. That is crucial for high tech in particular, Chevallier said.
"The high-tech industry is driven by price variations," he noted. "Responding to these can mean the success or failure of a company."
Adoption Agency
Dynamic pricing might be slowly catching on with high-tech manufacturers, but it has yet to be adopted by many other e-commerce companies. One reason for this lackluster reach might be that although changing prices in the B2B world are common, consumers are not used to flexible price tags.
Kevin Scott, a senior analyst at AMR Research, told the E-Commerce Times that people have accepted variations in airline ticket prices when using sites like Orbitz or Travelocity, but that model does not translate well to other e-tail sites.
"If I go on Best Buy's site and buy an MP3 player for $100, I don't want to go on the site the next day and see it for $80," he said. "Consumers wouldn't be too happy about that. They'd wonder what was going on."
In addition, Scott said: "Aside from consumer upheaval, you'd have a hard time integrating that into the back-office systems. You'd have to make sure the invoices [were] reconciled with whatever price was on the screen at the time."
Still, despite challenges to consumer adoption and the difficulties of integrating dynamic pricing into a company's existing systems, Tohamy said she sees a bright future for the tactic.
"I do believe that this is an area of growth," she said, "and with more success stories, more user companies will see the benefits."