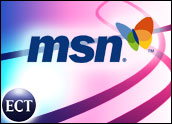 A publisher of nude model photography is suing Microsoft for linking to images of its content that have been published without permission by other Web sites.
The company,Perfect 10, has filed similar suits seeking injunctions against Google and Amazon.
MSN's image search feature links to thumbnails of Perfect 10's content that users can then click on to view in full-size versions, according to the complaint.
Microsoft is not only infringing Perfect 10's intellectual property rights with its MSN search engine, but also making money on the activity by selling advertising to other infringing Web sites, the complaint alleges.
Further, MSN's search results include passwords to gain access to protected areas of the Perfect 10 Web site, the company says.
Perfect 10 has attempted to reach a settlement with Microsoft, but those efforts have failed, company president Norm Zada told the E-Commerce Times.
The issues Perfect 10 is litigating have an impact on every kind of digital content — not just adult-oriented images, Zada pointed out. "No company can survive if someone else is giving away its products for free."
Vanishing Enemies
Perfect 10 has tried to sue the original infringers, but "it is impossible," Zada contended. "These sites can vanish overnight and then set up an operation in another country the next day."
That is why Perfect 10 decided to go after search engines — as well as the credit and bank card companies that process payments for the Web sites.
Thus far, it has met with limited success. In the company's action against Google, the U.S. Court of Appeals for the Ninth Circuit recently overturned a lower court, which had ruled that thumbnails of pirated photos or links to such materials constituted copyright infringement.
The appellate court did find that Google could be contributorily liable for copyright infringement, however, if it was aware that its search engine made infringing Perfect 10 images available, could take simple measures to prevent further damage to Perfect 10's copyrighted works, and failed to take such steps.
Higher Stakes
The stakes in this fight are high. Perfect 10 has lost US$55 million due to piracy, Zada claimed, and has been forced to stop publishing its magazine.
Any decision against the search industry could have a serious impact on its revenue models, of course.
Thus far, Agency France Presse, AP and Belgium-based Copiepresse — a group that represents French- and German-language newspapers — have also protested after finding that search engines were linking to their content. However, those issues were resolved without litigation.