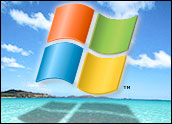 Microsoft has launched a music promotion effort designed to promote new music artists through its Zune, MSN and Xbox-focused electronic outlets. Dubbed "Ignition," Microsoft says the program will provide a steady stream of new music through online access to exclusive content, free song and video downloads, streaming videos, editorial features and artist playlists.
Ignition will promote the musicians on Zune Marketplace, Zune.net, Xbox Live Marketplace and MSN, which Microsoft says will provide a combined audience of more than 30 million consumers.
"The Ignition program is designed to help artists connect with a substantial consumer audience," said Christina Calio, director of music marketing for Zune. "Consumers are looking for ways to find new music, and Ignition helps connect artists with potential new fans by giving them multiple opportunities to listen to, watch or read about the artist across Microsoft's online platforms."
Maxmo Park First Up
Microsoft is launching the program with a UK band, Maxmo Park. The band's current album, "Our Earthly Pleasures," debuted at the No. 2 spot on the UK charts in April. Throughout the month of June, Ignition will introduce new U.S. fans to the U.K. band. The band's tune, "Our Velocity," will be available as a free download from on Zune Marketplace while Xbox Live and MSN users will get promotional videos.
"We're excited to have Maxmo Park be the first artist taking part in Microsoft's Ignition program," said Priyanka Dewan, product manager at Warp Records. "When you're a band that is attempting to move to the next level of success, opportunities like this to connect with a significant audience are important. The simultaneous promotion across Zune, MSN and Xbox is great exposure for the band."
The Ever-Present iTunes Factor
Because Apple currently dominates the online music market in both digital music (iTunes) and digital devices (iPod), most any new online music initiative is subject to at least a quick gaze through an Apple iTunes filter. In this case, Microsoft's Ignition program will not likely be broad enough in scope to change the buying habits of the typical iTunes-iPod consumer in the short term, but it reflects a critical component for the music industry at large.
"At the very highest level, it's actually good overall and should be somewhat heartening to the music industry — the labels — to see that something more than just storefronts are going up," Mike McGuire, a vice president of research for Gartner, told the E-Commerce Times.
iTunes does a lot of marketing, too, including promoting new artists and offering free tracks through the "Single of the Week" promotion. The competition and diversification of the online music industry represents fragmentation that is a double-edged sword: Online stores face competition for sales and attention, but fragmentation is exactly what the music industry needs to thrive in a new digital world.
Changing Information Sources
"As people move online and look to other sources of music other than physical CDs, they're also changing where they are getting information about music. Instead of getting it from ads, record stores or on the radio, they are changing their media consumption habits … so how you get to them as potential buyers has to change as well," McGuire explained.
"Certainly, the notion for an artist of being able to get in front of another whole set of eyeballs, whether they are playing games or whatever, has got to be good," he added.
The downside to fragmentation that has dominated the industry over the last few years has been competing forms of online music offered with incompatible methods of digital rights management (DRM). The situation changed a little recently with offerings from Apple for some DRM-free music options via iTunes and from Amazon.com, which will start selling DRM-free music this fall.
As for Microsoft's Ignition, "It's good to see this second stage of development where these new sources for the delivery of music are also delivering on the marketing and promotional aspects of music — because that's also very important for the music industry," McGuire explained. "Labels need to find as many avenues as they can to get the word out about their talent, especially as people's habits are shifting — you've got to go where they are, and for a lot of people that's sitting in front of their TV or playing games or going online."