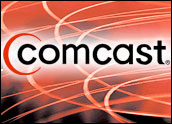 Comcast, the nation's largest cable company, is acquiring movie ticket sales portal Fandango and launching a new Web site to help people locate online video content.
The new site, to be called "Fancast," will complement Fandango, which will continue to sell movie tickets, said Comcast. Both will be managed by Comcast Interactive Media (CIM), a division of Comcast focused on the company's Internet-based entertainment information and communication offerings.
Fandango CEO Chuck Davis will stay at the helm of the company. He will work with CIM to grow Fandango's business and "expand the Fandango e-commerce experience across platforms and brands," said Comcast.
Comcast is based in Philadelphia. Fandango will remain headquartered in Los Angeles.
Sorting it Out
Comcast described Fancast, a site that has reportedly been in development for about nine months, as a place that will help simplify the sometimes tricky task of finding specific video content on television, computers, DVDs and wireless services.
"With Fancast, consumers will be able to search for their favorite shows, movies, actors and actresses, or simply enjoy the video content on the site," said Comcast. For example, a user will be able to use Fancast to find out when their favorite programs are available for viewing on TV, online, through video-on-demand or in formats for other devices.
More than 80 million videos have been viewed by those who visit Comcast.net, a site that receives about 15 million unique visitors monthly, the company said. Comcast — which has 24 million cable customers, 11.5 million broadband customers and 2.5 million phone customers — hopes to "leverage its experience as the nation's largest buyer of video content," in creating Fancast.
Fandango.com currently receives up to five million unique visitors each month, said Comcast, which said the function of Fandango will not substantially change after the purchase. Fandango sells tickets to about 15,000 screens and 1,300 theaters. The site also includes movie reviews, commentary and trailers.
Big But Local Presence
The Fandango purchase is part of Comcast's effort to take advantage of cable's ability to localize services, according to Todd Mitchell, a satellite and cable analyst for Kaufman Bros. It makes sense, he added, for Comcast to snap up Internet companies like Fandango that are being accessed over its cable anyway.
"The goal for them is to not just own the pipeline," Mitchell told the E-Commerce Times. "Why should Fandango be making money across Comcast's cable?"
He said Comcast continues to make its Internet portal a one-stop shop with content localized in a way impossible for its satellite television competitors to duplicate.
"This is all just part of it," said Mitchell. "The plan is to use Fandango and integrate it into the products and services they offer. … Also, given the fact they have 12 million high-speed data subscribers and a portal of their own, it's been a longstanding speculation out there that they will open that portal to everybody else and become sort of a rival to AOL and companies like that."
Spread the Wealth
Comcast expects the deal with Fandango will "provide key commerce capabilities" for CIM entities, including Fancast, which will "prominently feature" Fandango and therefore broaden its audience.
The Fandango purchase will further spread Comcast's wide wingspan, which includes E Entertainment Television, Style Network, The Golf Channel, Verus, G4, AZN Television, PBS Kids Sprout, TV One, four regional Comcast SportsNets and CIM. The company also has a majority ownership in Comcast-Spectacor, which owns the Philadelphia Flyers hockey team, the Philadelphia 76ers basketball team and two arenas in Philadelphia.
CIM alone is large. Its products include contest site Ziddio.com, game enthusiast site GameInvasion.net and thePlatform, a provider of digital media publishing for broadband and wireless.
Financial terms of the deal were not disclosed.