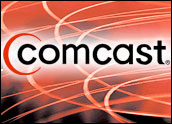 Cable giant Comcast extended its regional reach Tuesday, announcing that it will buy privately held Patriot Media & Communications for around US$483 million in cash.
The deal gives Comcast control of a tightly focused regional network with about 81,000 video subscribers mainly focused in the central New Jersey area, not far from Comcast's home base of Philadelphia. Several of the areas served by Patriot are contiguous to Comcast's existing service base.
Comcast expects to close the deal sometime in the third quarter; however, it will require regulatory approval.
A Complementary Buy
"Patriot Media systems are fully upgraded, have superior demographics, strong penetration of advanced products and, best of all, they geographically complement our systems," said Comcast President and Chief Operating Officer Stephen B. Burke. Comcast will move quickly to begin offering its new customers "advanced products and services," he added.
Though relatively minor in scope for Comcast — already the country's largest cable provider — the deal is a reminder of the value that cable companies place on having broad reach as they gear up to compete head-to-head with telephone companies.
Separately, Comcast reached a deal with Insight Communications, under which the two cable providers will split several shared geographic markets in the Midwest.
That deal will give Comcast direct control of about 1.2 million customer accounts in Illinois in exchange for the carrier taking on about $1.3 billion in debt from the partnership with Insight.
Driven by Demographics
The Patriot deal, meanwhile, was seen being driven largely by demographics. The cable provider has one of the highest per-subscriber revenue rates in the country, thanks to the area's high per-capita income level.
Those revenue rates may help explain the relatively high price tag for the purchase as well, as Comcast will likely be able to sell expansive bundles of services to those customers, including video-on-demand, digital video recorder service, high-speed Internet and emerging services still being developed.
The per-subscriber purchase price is "the highest since the telecom bubble" but may be justified because the system, while small, has some of the "best operating metrics of any cable system," Sanford Bernstein analyst Craig Moffett told the E-Commerce Times.
Arming for Battle
Growing its reach helps Comcast in multiple ways. In addition to giving it a broader base to sell next-generation video services to — as it obtains the local licenses to do so — it also provides near-term revenue growth.
The company has set a high bar for itself in that area, posting record subscriber growth rates in its fourth quarter as more customers signed up for bundles of cable, high-speed Internet access and VoIP (Voice over Internet Protocol) services.
Both telecom and cable companies are seeing strong growth rates in broadband Internet service in particular, even though the market has matured recently, Leichtman Research Group principal analyst Bruce Leichtman told the E-Commerce Times. In fact, more new broadband subscribers were added in 2006 than in 2005, he added.
Now, however, carriers need to focus on driving revenue and profits from those subscribers.
"It is increasingly important for providers to focus on gaining profitable subscribers," Leichtman noted.