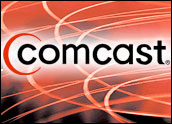 Comcast, the nation's largest cable television company with 21.5 million subscribers, announced it would follow in the footsteps of No. 2 Time Warner Cable and offer a "family friendly" package of TV channels.
Comcast's G-rated offering bundles 16 stations, including Disney Channel, Discovery Kids, Nickelodeon/Nick Too, BS Kids Sprout, National Geographic Channel, Telemundo and TBN (Trinity Broadcasting). The channels were chosen because the majority of their programming carries a G rating and they do not have much live programming, which is much harder to control.
Subscribers will also get the basic cable package of about 20-25 channels, including live news. The new tier costs about US$31.20, depending on where the subscriber lives.
Caving to Pressure
One analyst said that the cable companies were merely bowing to political pressure.
"The demand for this type of tier is coming from the FCC (Federal Communications Commission) and Christian conservatives. It has nothing to do with legitimate consumer demand," Todd Chanko, senior analyst at Jupiter Media, told the E-Commerce Times.
The industry is under fire for allowing "family unfriendly" content and high pricing, but it is also paying the price for being a federally regulated industry, he said.
"Comcast's motivation is simple: Avoid threatened legislation by the FCC to force a la carte pricing and censorship by the FCC of certain kinds of cable programming — usually those categorized as too sexual in nature or otherwise offensive to the Christian right. Comcast wishes to defuse the issue by caving in to FCC pressure to create these family packages," he said.
Who Defines 'Family Friendly'?
Time Warner announced a similar, but more limited, package of 10 channels last week. The move by both companies is bad for the cable industry overall and for free speech, Chanko said.
"First of all, who gets to define 'family'? Which networks get to be categorized as 'family friendly'? ABC, which is included, broadcasts 'Desperate Housewives,' full of bodacious women, adulterers and lots of sex.
"[The] same can be said of the Hispanic networks Univision and Telemundo. Have you ever watched a telenovela? Fox? What about 'The Simpsons'? The fact is, it is up to parents to govern the content their children or even they themselves will watch. They can turn the TV on or off at anytime. We don't need the FCC for that," he argued.