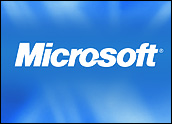 Microsoft hasn't discussed the strategy behind the reorganization and new leadership the company announced yesterday other than to say that it wants to "speed decision-making," but there are some messages that can be gleaned from its choices, one analyst said.
"In some ways this is the pushing out at the highest level of the old vanguard," Joe Wilcox, senior analyst for Jupiter Media, told the E-Commerce Times. "These are three presidents from sales and marketing, they're not technical guys. They're [CEO] Steve Ballmer leaders; they're people he's associated with, he's mentored, that he also has a lot of common base with."
From Seven to Three
Microsoft has compressed its seven divisions into three: platform products and services, business, and entertainment and devices. Platform products and services comprises Windows Client, Server and Tools, and MSN. It will be led by Kevin Johnson, while Jim Allchin, Microsoft's chief Windows engineer, will retire after seeing through the release of Windows Vista.
Johnson, who has spent most of 13 years at the company in sales and marketing, will take sole responsibility for the group. The replacement of Allchin, a technical expert like company president Bill Gates, with a marketing specialist, is seen by analysts as a clue to Microsoft's intentions.
Jeff Raikes, newly named president of the business division, also came up through the sales and marketing ranks. His expanded division will combine the business solutions group and information worker business. Raikes had been group vice president of that area previously.
Robbie Bach, former senior vice president for Microsoft's home and entertainment and chief Xbox officer, is now president of the entertainment and devices devision. Bach, the third member of the marketing triumvirate, is a 16-year Microsoft veteran.
Ozzie Takes on More
The only technical-side person to mentioned in the announcement was Ray Ozzie. Ozzie, who developed Lotus Notes and founded Groove Networks before becoming Microsoft's CTO, will take on software services strategy and execution for all three groups.
It's obvious from these promotions that Microsoft is aware of its strengths and weaknesses.
"Microsoft's strength is as a technology company," Wilcox said. "They haven't been a good marketing company for a long time. From one perspective, this could help with the marketing, but from another, it could grind against corporate culture. There could be long-term ramifications in product development and employee attrition."
The question of how to change Microsoft's marketing woes is a philosophical one.
"Do you do it from the top down or the bottom up? In the past, Microsoft's marketing groups have been late-stage in product development. Working closer together early on might help," he said.
Marketing Chops Needed
With more than a dozen major product launches on the calendar for the next year, including Xbox 360, updates to Windows Media Center, Windows Server 2003 R2, Sequel Server 2005, and the company's beta of Windows Vista, it behooves Microsoft to improve its marketing record.
"Microsoft is notorious for long, meaningless product names that are tough to sell," Wilcox said. For example, the analyst pointed to the differences between Windows XP Media Center Edition 2005 and Apple's iPod Nano.
"Media" is a word many associate with the news industry, he said, not music or movies. Further, the software's name is too long and doesn't give a sense of what it can really do.
Meanwhile, the ubiquitous Apple "i" means something all on its own, and "nano" is instantly recognizable as tiny and cutting edge.
"What Apple has done very well, unlike Microsoft, is get the core benefit out there. Microsoft sells features. Apple is selling a lifestyle. That's easy to sell and leaves an impression," Wilcox concluded.
With its new realignment, Microsoft may be trying to gain some ground.