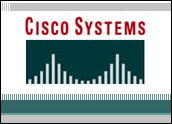 Cisco Systems today announced a definitive agreement to acquire privately held Parc Technologies of London, United Kingdom. Parc develops traffic-engineering technologies and software for routing optimization.
Parc Technologies, a spin-off that began as a research center focusing on search algorithms, was originally based at Imperial College, University of London.
Parc's Route Server algorithms apply technology to break up network routing problems involving complex quality-of-service constraints. These algorithms integrate specialized solvers, and the solutions they generate can help ISPs and other network providers deliver high-quality services while improving network use.
According to the companies, Parc's technology will be used initially by Cisco in planning and optimizing a traffic-engineering technology called Multiprotocol Label Switching (MPLS).
Cisco To Pay $9 Million
Under the terms of the agreement, Cisco will pay approximately US$9 million in cash for all outstanding shares not already held by Cisco. The acquisition of Parc is subject to various standard closing conditions and is expected to close in the first quarter of Cisco's fiscal year 2005.
"Our customers are looking for efficient technology with quality-of-service guarantees, reduced congestion, efficient back-up planning, fast restoration, and optimal provisioning," said Cliff Meltzer, senior vice president for Cisco's Network Management Technology Group.
"Cisco and Parc together have created a market-leading MPLS traffic engineering planning and optimization application that brings immediate value to Cisco's customers," Meltzer went on to say. "We are excited to welcome Parc's highly specialized team of algorithm developers and software engineers to Cisco."
Compute and Provision
Cisco will gain Parc's Route Server Software for Primary and Backup MPLS tunnel placement, and also a hybrid optimization algorithm development platform.
Parc's Route Server software will be incorporated into Cisco's MPLS management product portfolio and will be made available as part of Cisco's IP Solution Center.
The integrated technology will compute and provision optimized traffic paths for both primary and fast restoration backup traffic.
Upon close of the acquisition, the Parc team led by CEO Gideon Agar will report to Cliff Meltzer, senior vice president of Cisco's network management technology group.