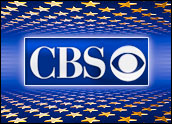 CBS has acquiredLast.fm, a social networking Web site, for US$280 million. The London-based operation focuses on music and has more than 15 million active users.
CBS has reportedly been working on this deal for some time, the end goal being to allow Last.fm users to post CBS video clips to the site.
The two companies are revealing little about the acquisition's long-term place in the CBS content family, other than that Last.fm will continue to operate independently and use CBS resources to delve further into the music industry's ecosystem.
Moving Into Music
Last.fm had been approached by a number of companies interested in acquiring it, according to the company's blog.
"CBS are one of the few companies who needed no explanation of what we are doing, and we were impressed at how progressive their plans are," cofounder Richard Jones wrote. "This deal with CBS gives us a chance to really make Last.fm shine, and gives us more flexibility than other funding options would for doing all the crazy stuff [we've] had scribbled on whiteboards for years."
CBS has indicated it is interested in re-establishing its music industry bona fides. Last December, it announced it would launch a new record label. Its last label was sold to Sony in the late 1980s.
At bottom, though, Last.fm's acquisition is emblematic of a larger strategic initiative underway at CBS: the expansion of its footprint in digital media distribution channels as a way to offer alternative outlets to advertisers — as well as remain a viable media provider.
Buy It or Build?
In this case, it is easier for CBS to buy the content and distribution channels than to build them, Greg Sterling, principal with Sterling Market Intelligence, told the E-Commerce Times.
"It would be very difficult for CBS to build a Last.fm competitor," he said. Web 2.0 content providers, such as MySpace and YouTube, are having greater success in building destinations than traditional media companies, he observed.
Also, the wave of similar acquisitions preceding the CBS-Last.fm deal shows that these growth sites are not penalized by their user bases when folded into the traditional corporate realm.
"MySpace has not suffered from its acquisition by News Corp.," Sterling pointed out.
Thus far, YouTube remains similarly sheltered from its new corporate owner. Google, of course, does not have the same parenting style as News Corp. It is, however, rapidly become a mainstream establishment-oriented company, Sterling said.
"Will Google spoil YouTube?" he rhetorically asked. "It was a valid question when the deal happened."
So far, though, YouTube remains the destination site for viral videos — a development CBS was sure to have noted.