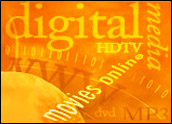 Joost, an Internet television service that promises high-quality streaming of licensed TV content, got a big hand Thursday from industry heavyweights CBS and Viacom. The two companies, along with three other venture capital firms, have invested a collective US$45 million, Joost reported.
Joost, which is still in its beta phase, says the funds are earmarked to accelerate product development, global expansion, localization and service offerings.
Joost History
Janus Friis and Niklas Zennstrom founded Joost in January 2006. The two previously cofounded the peer-to-peer music file sharing network Kazaa and the Skype peer-to-peer Internet telephony network. Skype, by the way, was bought by eBay for a cool $2.6 billion.
Joost started out with a handful of people outside Amsterdam but has grown to more than 100 engineers, Web experts and media visionaries in Europe and North America. The company is currently serving up content free to a limited but growing number of beta users. The current beta scheme's catch is, in order to download the Joost viewer, a user has to snag an invitation from an existing Joost user.
The company is working out mass communication delivery logistics.
"As you might have discovered already, we're having some problems with the central servers in Luxembourg," Joost CEO Fredrik de Wahl recently noted on the Joost Blog. "We've been flooded with demand, which is fabulous and ultimately will make the system stronger, but since it's unaccustomed to this level of usage, it's stumbling a bit, whereas we'd like it to be sprinting."
The Joost Future
Joost will be advertiser-supported and free to users, with the goal to stream copyright-protected content in both long and short form. While Google's YouTube lets users post their own content and promises to quickly remove copyrighted videos, Joost says it will obtain permission to all the videos, television shows and movies it will host; hence, no copyright hassles.
In March, NBC and News Corp. announced their own online video portal, which is also yet-to-be delivered.
Index Ventures, Sequoia Capital, Li Ka Shing Foundation, CBS and Viacom all participated in this round of funding. As previously announced by Joost, CBS and Viacom are also content partners and will provide television shows and movies for Internet viewing via Joost.
"This funding represents a tremendous vote of confidence in Joost's platform," said Friis. "We've carefully selected these investors from a variety of interested parties, as they are best-in-class in their respective arenas and bring unique assets to Joost that will enable us to significantly accelerate growth and development of the company."
Full-Length and Free?
Viacom's Paramount Pictures will also provide full-length feature films from its catalog of classics and recent releases, which would include "Mission: Impossible," "How to Lose a Guy in 10 Days," "The SpongeBob SquarePants Movie," "World Trade Center," and many more, including the upcoming "Shrek the Third." While details on delivery dates and how the library will be available via Joost are not yet available, Joost may become the first major provider to offer advertising-supported "free" feature-length movies.
The Joost investment by Viacom brings up the question of whether the company will continue to offer its content at competing sites online.
"We can and will be on every other Web site and platform that makes sense for us," Jeremy Zweig, a Viacom spokesperson, told theE-Commerce Times. "So we'll stay on iTunes — we'll be everywhere that we've been before."
A Changing World
While advertising is the dominant way that television content is paid for — and will likely remain the dominant method no matter how it's delivered — Joost is fighting for the pole position in the race to establish the ad-supported Web video portal of the future, James McQuivey, an analyst and vice president of research for Forrester Research, told the E-Commerce Times.
"While Joost has been busily working on the technology to make their vision real, the industry has changed around them — content partners have shifted from selective distribution of their content to what NBC and News Corp. have called 'ubiquitous distribution,' meaning that whatever is available on Joost will surely be available elsewhere, making it harder to acquire customers with promises of exclusive content," McQuivey explained. "Meanwhile, the cable companies see Joost's long-term aspirations as conflicting with their hold on millions of TVs and will do their best to package and deliver at least as compelling a video package as Joost can."