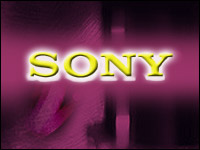 The push for high-definition (HD) radio received a vote of confidence Tuesday when Sony unveiled the latest additions to its line of audio consumer electronics: a tabletop HD radio and an in-car audio adapter.
"Sony is one of the first leading consumer electronics companies to offer quality HD radio-enabled devices," said Steve Haber, senior vice president of marketing for Sony's digital imaging and audio division. "We're adding it to a long list of technologies that support digital music trends."
Sony joins a growing number of consumer electronics manufacturers that have pledged to support the nascent technology through a "long-term commitment to developing and distributing a range of HD radio-enabled consumer products over the next several years."
"This is a watershed event," Peter Ferrara, president and CEO of HD Digital Radio Alliance, told the E-Commerce Times. "It is very significant. We are very pleased and proud to have Sony in the HD radio category."
Going HD
HD radio has been around and broadcasting since 2003. Though the format may have yet to reach widespread notoriety, backers of HD radio contend that the technology will begin to hit its stride in the next two years.
HD radio works in much the same manner as traditional AM and FM radio. A broadcaster transmits a signal from its radio station to listeners within its range. The difference is that HD broadcasters send out a mixed signal of both analog and digital transmissions.
The transmissions go out across the same frequencies allotted to analog stations, but the added digital band enables broadcasters to send out additional data, such as traffic updates, breaking news song titles and playlists. Radio signal quality has long suffered because of its inability to transmit through objects — instead, it bounces off of buildings, mountains, etc. This causes multipath distortions that listeners hear as noise, static and other interference. HD radio receivers offer clearer sound because they have been designed to sort through the reflected signals and reduce static, hissing, popping and fades.
At FM stations, the new technology brings a CD-quality signal. On the AM band, listeners can hear a transmission with quality similar to that of standard FM.
HD radio also enables multicasting, allowing broadcasters to transmit up to eight additional stations on the same frequency. For instance, a radio station could add local traffic, weather or sports channels to its 88.1 frequency. The service is also free of charge. The only catch is that consumers must purchase an HD-compatible radio.
Enter Sony
Sony's new XDR-S3HD tabletop radio has a classic design that harkens back to radio's early days, according to the manufacturer. The AM/FM/HD device features a large LCD display set within a mesh-covered front panel and cherry wood finished cabinet. The radio's speakers provide a simulated surround sound experience with a built-in AM/FM/HD digital tuner and separate bass and treble controls.
The tabletop device also includes an auxiliary input jack and supplied cable to connect external music devices, such as an iPod. The radio also sports 20 AM and 20 FM presets for accessing stations of choice. The device comes with a wireless remote control and built-in clock with sleep timer and alarm.
For consumers who want the ability to receive HD radio broadcasts while on the move, Sony's XT-100HD mobile HD radio tuner could fit the bill. The hideaway module connects through the Sony head unit's bus interface. The device transmits data such as artist names, song titles, radio station names and genres, where available, to the car stereo's display.
Both devices will be available in July 2007. The table top radio will cost about US$200; the stereo adapter will be priced at around $100.
Backing the Future
Developed by iBiquity Digital, HD radio has spread to more than 1,300 stations, the company said. Another 2,500 station have committed to making the switch to digital broadcasting. Within the next two years, iBiquity expects that 90 percent of Americans will be able to access an HD Radio broadcast.
Sony's two devices are not the first radios designed to receive HD radio signals — Boston Acoustics, Polk Audio and Radiosophy have offered their own receivers for several years. Sony's radios, however, mark an important milestone for the technology, Susan Kevorkian, an IDC analyst, told the E-Commerce Times.
"It absolutely is [a good thing]," she said. "The form factors being debuted aren't unique per se but it's important that Sony, as a major consumer electronics manufacturer, is entering this market. And it's important that Sony has announced a long-term commitment to developing its line of products that are HD radio compatible."
The new devices will have a "very positive effect on consumers, broadcasters and all other stakeholders," said HD Digital Radio Alliance's Ferrara.
"With one of the most extensive retail distribution channels in consumer electronics and the power and influence to the Sony brand, this is a true watershed event in the HD radio marketplace," Ferrara explained.
"This will have a very positive and lasting impact on other receiver manufacturers, retail and automotive companies. In concert with the completion of the Alliance's top 100 market rollout, which delivers content to consumers, the timing of Sony's announcement couldn't be better."
Dropping Prices
Prices for HD radios have declined steadily, according to Ferrara. "A year and a half ago, the least expensive HD radio was $500 to $600. Today, there are a wide range of models available from $60 with a rebate up to high-end, multifunction devices and components."
Although the $200 price tag for the tabletop radio may seem a bit steep in comparison to analog radios, the cost falls in line with other digital devices on store shelves, Kevorkian said.
"In terms of pricing, these products are competitively priced compared with what's on the market today," she explained. "What's important for the consumer is that Sony is a highly recognized brand name, and we're starting to see, with respect to the HD Radio universe, a number of stars aligned.
"Not only do you have over 1,300 stations broadcasting in HD, now you have major CE manufacturers like Sony getting on board by introducing product, and that has been a crucial bottleneck in this market to date," she continued. "The technology is very compelling and broadcasters have been aggressive over the past year and a half about transitioning analog-only stations to HD radio technology, and we also have major retailers making a commitment to offer HD radios."