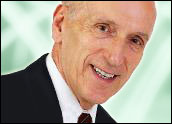 Social networking is the best-known use of the Web 2.0 — just consider the popularity of MySpace and YouTube. Today, Web sites are so interactive and collaborative, we now have a new way of communicating and staying in touch.
Because of this, many have been wondering where the Web 2.0 — the latest evolution of the World Wide Web — is heading.
Social networking will, in my opinion, continue to dominate the Web 2.0. In fact, its dominance will be enhanced by the capability of using mobile phones to input images and videos to social networking sites.
---

Listen to Ted di Stefano (7:22 minutes)
---
Mobile Social Networking Services
Yes, social networking has gone mobile. A company called Kyte enables users to download software that will permit them to take photos and videos on their cell phones and transfer this data to the Kyte channel.
People can then view their "product" by going to the Kyte Web site, going to personal Web sites or accessing the photos from a mobile phone. This lends more immediacy and vibrancy to the social networking phenomenon. It also gives new meaning to the phrase "Reach out and touch somebody."
Additionally, Kyte offers the possibility of watching streaming video live. This brings a new dimension to social networking. With Kyte, you can chat with your friends as you are watching the same video. This may be a parent's nightmare, but it certainly changes the way many of us think about social networking.
Getting on the Bandwagon
In my opinion, it won't be long before mobile phone companies try to become part of this new phenomenon. If you consider how quickly MySpace and YouTube have caught on, it wouldn't surprise me if this new form of staying in touch and sharing one's life through the cell phone becomes mainstream, especially for young adults.
Social networking on the Web 2.0 has caught on so quickly because of its "viral marketing" aspect. Nothing so moves a new product, service or idea as word of mouth. And this has been proven more than once with social networking sites.
This means that phone companies will want to get in on the bonanza. I can't imagine that they would just sit on their hands while this latest phenomenon unfolds.
Where Is the Profitability?
Other than the mobile phone companies that will obviously profit from an extension of social networking to the cell phone, how will the social networking companies make a profit on this phenomenon?
The answer probably will come from the most likely Internet revenue source: advertising. Just think of Google and how it has exploded on the scene by first gaining critical mass — garnering an extremely large number of users — then gaining tremendous advertising revenue.
My guess is that there might be many new entrants into this new evolution of the Web 2.0, but not all will survive. To survive means that the entrants must have a steady stream of advertising revenue that is sufficient to cover all of a company's costs plus return an acceptable profit to the shareholders. There's the rub.
Broadcasting on the Cheap
One of the cofounders of Kyte, Daniel Graf, was interviewed for a recent article in The New York Times.He makes the point that all of us can now become "broadcasters" of sorts, meaning that we now have the ability of sending out our images and videos over the Web via our cell phones.
He states: "To run a television network used to require expensive cameras, a satellite connection and studios. But the production costs have gone down to zero. Now you can share your life over a phone and someone is always connected, watching."
Therefore, I suppose, we can all become broadcasters with little or no experience and no added costs, assuming that you already own a cell phone that is camera-capable.
Does this mean that we will all start broadcasting our lives over the Internet? I don't think so. What I do believe, however, is that this type of technology will become widely accepted and widely used. It will be a new ubiquitous form of the World Wide Web.
Should Legitimate News Services Be Wary?
Let's face it, there are presently so many blogs out there providing all sorts of "news" content that newspaper and magazine publishers are starting to hurt. Additionally, some broadcast news sometimes gets pre-empted by blogs that got there first with the news.
That being said, I don't think that TV companies have to be overly worried at this point. They should certainly be aware of how the Web 2.0 is morphing and adapting to perceived human needs. Some of these needs can best be met through "legitimate" television sources and other needs will be met through participants in the social networking scene.
The trick for the current publishing and television companies is to know what is going on within the Web 2.0 and to see what opportunities present themselves to these so-called legitimate news services. To turn a blind eye to what is going on makes no sense.
So, let's sit back and watch what's happening on the Web. Things are changing so quickly that some companies have employed so-called futurists to try to divine what is coming down the road. Those who can predict the future will be most able to capitalize on it.
This is going to be exciting to see enfold.
Good luck!
---
Theodore F. di Stefano
is a founder and managing partner at
Capital Source Partners
, which provides a wide range of investment banking services to the small and medium-sized business. He is also a frequent speaker to business groups on financial and corporate governance matters. He can be contacted at
[email protected]
.
---