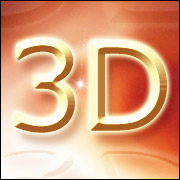 The potential of 3D printing and robotics is nothing if not inspiring, but it's difficult even to imagine the extent of the inroads they will make in our manufacturing base or the myriad products they'll eventually produce.
Numerous people currently employed in the manufacturing segment could very well be displaced because of the growing ubiquity of 3D printing and robotics, I believe.
I wonder how many of us know that 3D printers are currently able to make things like dental braces? Invisalign — a company in San Jose, Calif. — is now doing just that. Braces have traditionally been manufactured by dental labs that make them fitted for each individual. This has typically been a slow process because of the exact tolerances required of such a product.
Imagine, however, a dentist being able to take an impression of a patient's teeth and transfer that impression electronically to a lab, which can easily create the required braces via a 3D printer. What does this do to the traditional lab? How can it possibly compete with such a seamless and easy process?
There's also been quite a bit in the news about 3D printable handguns. This past May, our State Department had to order that the people responsible for posting online blueprints of a handgun immediately remove them from the Internet.
From braces to handguns to hammers and screwdrivers, the sheer variety of products that can be created is mind-boggling. There is no doubt in my mind that this variety will continually expand into a broader and broader spectrum.
Saving Time and Money
I can think of a plethora of uses for this type of technology, each driven by cost and time incentives. For example, automakers should very well be able to quickly manufacture, via the 3D process, replacement tools and parts when they break down. This would eliminate the waiting time required for the auto manufacturer to order such parts and tools. Both time and expense would be saved.
What about our military, with planes and equipment stationed all over the world? Wouldn't it be ideal for the military not to have to place equipment out of service and just manufacture the needed part itself? I see no reason why this couldn't happen — assuming, of course, that it isn't already happening.
Our government is reportedly already spending a considerable amount of money on 3D printing. I can only see this increasing in the future. No more waiting for a requisition to be sent off to a manufacturer and for the replacement part to arrive.
Then there's the handyman who wants to make his own tools without having to go out to a hardware store. A 3D printer is now no longer out of reach price-wise for the everyday person. The cost of such printers is continually coming down.
What's a Manufacturer to Do?
The challenges for today's manufacturer are to stay on the leading edge of technology and ensure that its prices are competitive, its product line is of high quality and its delivery service is rapid.
Fortunately, there is always patent protection that can ensure, to some extent, that others aren't "knocking off" cheap copies of what a manufacturer has worked so hard to produce. Although patent protection is never 100 percent assured, it certainly goes a long way toward insulating a manufacturer from unfair competition.
The drug manufacturer comes to mind in this regard. It might have spent millions to create and manufacture a life-saving drug. This up-front investment is usually protected, to some extent, by the drug manufacturer's patents.
The manufacture of a drug is somewhat similar to the manufacture of other sophisticated products. Once the formula, or specifications, are revealed, the floodgates of competition are opened, save for the protections that a company's patents may achieve.
Economies of scale can also help a manufacturer and offer some insulation against the competition. In such cases, the product becomes cheaper as production increases, making it difficult for a competitor to survive operating on a smaller scale.
Robotics' Key Role
I believe that robotics will play a very large role in bringing some manufacturing back to the United States. We now have robots that are so sophisticated that they can be programmed on the manufacturing floor. This means that goods that ordinarily would be manufactured by cheap foreign labor are now capable of being manufactured at a competitive price right here in the United Sates.
Add to that the proximity of the manufacturer to its customers and it becomes more and more attractive to start bringing some of that manufacturing back to our shores.
That's the good news I see resulting from robotics. However, if I start thinking of a manufacturing floor where much of the manufacturing is done by robots that are assigned to 3D printers in order to supervise the manufacture of products that are capable of being produced by such printers, we have an entirely whole new set of dynamics going on.
A Frightening Scenario
Just imagine a manufacturing floor making sophisticated products through the use of 3D printers being overseen and fed by robots! This creates a frightening scenario for the worker employed in manufacturing.
In the face of this unfolding, never-before-witnessed scenario, the manufacturer must constantly be on the leading edge of technology and the worker must constantly update his or her skills to keep up with the seemingly endless changes.
Being an optimist, I believe that 3D printing and robotics will be of long-term benefit to society. If I were a college student today, however, technology and science would be among my top career choices.