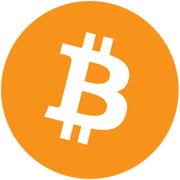 Apple earlier this month dropped the Bitcoin app Blockchain from its mobile marketplace without giving any explanation. Bitcoin holders obviously were upset with this development. In fact, I recently saw a Web video in which a Bitcoin holder actually shot at and destroyed his iPhone because he was so angry and wanted to make a dramatic statement.
Blockchain was available for both the iPhone and the iPad. By removing Blockchain, Apple eliminated two major channels for Bitcoin users. This has prompted some users of Apple products to threaten to switch from Apple to Google's Android.
"It is as if IBM would have banned email clients in the early 90s," said Michael Kondratov, president of Aspire Auctions, who was upset because he had been allowing his customers to purchase Aspire's products using Bitcoins. No doubt there are countless other vendors that have been negatively impacted by this decision.
An example that comes to mind is Overstock.com, which announced early this year that it would permit customers to use Bitcoins to purchase its many products. One can just imagine how Apple's decision has impacted this major online retailer.
Why Do Retailers Permit the Use of Bitcoins?
Why would a retailer allow its customers to use Bitcoins?
"First, the business reasons: There are large numbers of holders of Bitcoin who are eager to patronize firms that will accept this form of payment, but so far, their options have been limited," said Overstock CEO Patrick Byrne. "I believe that by being the first major online retailer to accept Bitcoin, we will tap into a significant group of loyal consumers, and as a result our share of the overall market will grow."
Credit card transactions were costing his company about 2 percent, he noted. Considering Overstock's net margins, that percentage was too high — but with Bitcoin, there are no credit card fees.
I would not personally invest in Bitcoin, as I've previously written, for a variety of reasons — the main one being that it is not government-backed. I advise friends that if they want to use Bitcoins, they should make sure that their Bitcoins are exchanged in a transaction shortly after they purchase them. That way, they don't have to worry about their volatility.
"While it's true that the value of Bitcoin has proven more volatile than that of gold, this will not be a risk to Overstock.com; we will either immediately convert Bitcoin to dollars or hedge our bitcoin risk through Bitcoin-dollar derivatives, should such a market develop," noted Overstock.com's Byrne.
Digital Currencies Are Here to Stay
Paper currencies and coinage will one day be a thing of the past, one of my business associates — who happens to be not at all computer- or tech-savvy — recently observed, calling the idea of having to deal with bills and change "horse and buggy."
I happen to agree that someday it will be viewed as anachronistic — an ancient way of exchanging value.
Granted, the vast majority of monetary transactions are not made through paper currencies. For example, along with many of my associates and friends, I carry very little cash. We simply rely on credit cards, as do most people.
In addition, so many monetary transfers are non-cash wire transactions. Just think of the billions of dollars being transferred to checking accounts via wire transactions. Even putting aside the corporate transfers that are occurring 24 hours a day, just think of how many billions are transferred to individuals' accounts via Social Security payments.
Bitcoin Fluctuations
Most of us who follow Bitcoin note the sometimes-wild gyrations in value that this virtual currency exhibits. One reason for these gyrations, as I see it, is the fact that too many people are using Bitcoin as an investment vehicle and not as a medium of everyday exchange.
However, the main reason for such wide swings in value is that Bitcoin is not backed by the full faith and credit of a government. With these factors in mind, I can only predict future volatility for this virtual currency.
Overstock CEO Patrick Byrne is "an agnostic regarding the future value of Bitcoin." So am I!