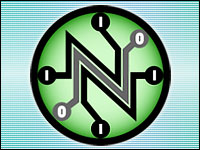 Three public interest groups, Free Press, Public Knowledge, and the New America Foundation's Open Technology Institute, have taken the first formal step in lodging a complaint against a carrier with the Federal Communications Commission.
They have served notice to AT&T that in 10 days, they intend to file an official complaint that it violates Net neutrality by requiring users to have a certain data plan in order to use Apple's FaceTime video conferencing chat system.
The groups cited the FCC's Open Internet rules, which took effect in 2010, prohibiting companies from blocking such applications on their mobile networks.
Breaking the Rules
Previously FaceTime was limited to WiFi connections; however, with the release of iOS 6, it became available over mobile networks. AT&T has indicated that it will block customers from using FaceTime via mobile devices unless they subscribe to one of its new "Mobile Share" plans, according to the advocacy groups.
"This particular app is a prime candidate of the types of services that can be vulnerable to Net neutrality violations because they offer a substitute to the voice telephony services that AT&T and other wireless carriers offer," Jodie Griffin, staff attorney with Public Knowledge, told the E-Commerce Times.
One argument AT&T has made in a corporate blog, she said, is that because it is a preloaded app it doesn't fall under the Net neutrality blanket of protection.
"I am not sure why that would make a difference," said Griffin. "I suspect they will bring up more detailed arguments during the formal proceedings with the FCC."
Partial Compliance
Indeed, the matter is quite complicated and tied to a number of larger issues, T. Barton Carter, a law professor at Boston University, told the E-Commerce Times.
The first issue is whether AT&T can block the use of FaceTime over its cellular network by anyone who does not have a shared data plan, he said, especially as AT&T is not applying the same rules to other similar services.
"The public interest groups argue that forcing people to pay additional fees — by forcing them to move to a shared data plan to use FaceTime — violates the FCC's Net neutrality rules that prohibit carriers from blocking or limiting competing services," Carter explained.
"AT&T argues that because they announced this in advance, thus meeting a transparency requirement, and because AT&T subscribers can use it over WiFi without changing plans, it does not violate the rules," he added.
The problem with this is that complying with one part of a regulation is not the same as complying with the entire regulation, Carter explained, and allowing partial access for one application while allowing complete access for others does not exactly constitute neutrality.
The Bigger Picture
Looming in the background is the question of Net neutrality itself.
"The FCC's rules have been challenged in court by several carriers who argue the FCC did not have the authority to issue these regulations. Based on a court decision involving an earlier version of Net neutrality, there are legitimate questions regarding that authority," Carter said.
Thus, even if the FCC determines that AT&T is violating its Net neutrality rules, a court may find the rules themselves invalid.A Technical ArgumentThen there are the technicalities, Roger Goff, a partner at WRSS&R, told the E-Commerce Times.
"The FCC has ruled that cellular carriers cannot block or restrict the use of applications over their networks if those applications compete with the carrier's own voice or video telephony services," he said. " The technicality here is that AT&T does not have a proprietary video telephony service. Therefore, FaceTime is not a competitive product, and blocking it would not appear to violate the letter of the FCC's proclamation."
AT&T's other arguments do not hold up well under scrutiny.
For example, AT&T points out that consumers who are not on the new billing plans can still use FaceTime over WiFi just like before, but that is a somewhat hollow argument, Goff said. "If new software is invented, the fact that someone can still use the old technology is not a defense to blocking use of the new technology. In this case, the new version of FaceTime has capabilities that were previously unavailable."
AT&T also claims that consumers can use other video telephony applications available from other developers, but that seems equally irrelevant, he continued. "That is essentially saying that blocking use of one application is okay if there are other less popular applications available. That certainly isn't an exception to the FCC's Open Internet standards."
AT&T makes a veiled reference to the policy being a means of controlling use of its network, Goff also noted.
Those comments are a "transparent attempt" to fit into the exception to the rule that is actually permitted by the FCC — blocking applications as a means of maintaining service and control over the network, he said. "However, the persons being blocked in this case are not the heaviest users, but instead those people who have not switched to the billing plan that AT&T would prefer they use. Again, this argument does not seem strong."
Ultimately, "the FCC might have to revise its Open Internet rules if it wants to force AT&T to make the Apple program equally available to all of its subscribers," Goff concluded.
AT&T did not respond to our request to comment for this story.