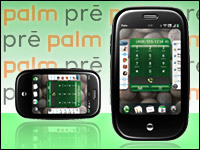 Palm's new smartphone, the Pre, is off to a rolling good start and has plenty of room to grow, but it isn't likely to emerge as a solo iPhone killer, ABI Research analyst Michael Morgan told the E-Commerce Times on Tuesday.
Morgan's assessment comes amid widely reported news accounts of a note from Charter Equity Research estimating sales of the Pre approaching 400,000 in the month since it launched on the Sprint network.
Charter principal analyst Edward Snyder didn't respond to telephone or email messages requesting comment by this article's deadline.
Early Supply Problems
However, news that the Pre has been selling well came as no surprise to Morgan, who said it appears that initial supply problems were not a case of Palm trying to create an artificial buzz around the device.
"I think they were really being conservative," he said. "They had targets of how many they wanted to sell, and they've exceeded those."
What exactly those targets were, Palm isn't saying.
Growing Demand
The company declined to discuss specific sales numbers or expectations and did not respond to a voice message left at its media relations offices on Tuesday.
In a June 25 conference call, Palm President and CEO Jonathan Rubinstein told investors and analysts that demand for the phone was "strong and growing."
News that downloads from Palm's app store had exceeded 1 million indicated strong consumer interest in the phone, he added.
iPhone Killer?
The Pre's sales numbers and performance — as well as the enthusiasm of its fan base — have been closely compared to those of Apple's iPhone, the current champ of the smartphone space.
The Pre was frequently tagged as a potential iPhone killer before its launch.
Given that Apple sold more than 1 million iPhone 3GS handsets in its first three days, news that Palm may be nearing sales of 400,000 Pres more three weeks after its launch might suggest the phone is failing in its competitive aspirations.
More to Consider
However, to examine the battle solely in terms of comparing Pre sales to iPhone sales would be a mistake, Morgan said.
Palm's real killer intellectual property may be the webOS software that makes the Pre go.
Palm and Sprint, the Pre's exclusive U.S. carrier, have touted the operating system's ability to run multiple applications at once, something the iPhone cannot do.
Palm is rumored to be working on new webOS-powered devices, Morgan said.
Palm does not intend to keep webOS to itself as a "religious issue," Rubinstein commented last week, suggesting that the company might be thinking of licensing it for use on other phones.
What Palm Must Do
However it plays out, Palm — a relatively small company with financial problems and a once-shiny-but-now-dusty technology pedigree on its resume — will need more than the Pre to survive, Morgan observed.
First, the company needs to build a strong system of developers writing applications for the Pre and any sister models, he said.
It also needs to hone its marketing message. "It's important not to compete against the iPhone — be your own thing," Morgan recommended. For example, business customers and enterprise applications are a natural target for the company.
Palm's Rubinstein seemed to be signaling as much to investors last week.
"Only a handful of companies have the software and product design capabilities necessary to exploit this enormous market share, and such significant growth means there's room for three to five players to win in this space," he said. "We don't have to beat each other to prosper."