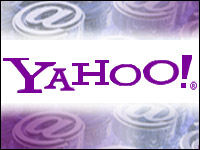 In what's become the equivalent of watching a fish flop around outside of water, Yahoo CEO Jerry Yang has now come forward with a new plea for Microsoft to purchase his struggling company. Just hours after Google announced it was pulling out of its planned search advertising partnership with Yahoo, Yang spoke at a Web 2.0 conference in San Francisco and displayed what's widely being interpreted as a new level of desperation.
"To this day, I have to say that the best thing for Microsoft to do is buy Yahoo," Yang stated. "At the right price, whatever the price is, we are willing to sell the company."
Really? Again?
If you're thinking, "You've got to be kidding me," you aren't alone. A scan of headlines on the news finds phrases such as "Jilted Yang Begging," "Why Google Put Another Nail In Yahoo's Coffin," and "Yahoo: Poor, Alone, and Sad." Remember, Microsoft wanted to buy Yahoo many moons ago — but Yahoo failed to accept its offers. At this point, the backtracking strikes some as practically comical.
"I actually burst out laughing when I saw the headline this morning," David C. Logan, a lecturer at the University of Southern California's Marshall School of Business, told the E-Commerce Times. "This happens a lot when a company doesn't know who it is, or what its key strategy is. It mistakes activity for strategy," he said.
One can view it, Logan believes, as an identity crisis. And until Yahoo figures out where it fits into the modern economy, it can't possibly succeed. In that context, Yang's actions make a lot more sense.
"He's trying to appease or convince the board that there's movement and direction, and capital is on its way in," Logan suggested. "So he says things like that that seem to come out of nowhere, and the truth is it kind of does come out of nowhere."
Rough Realities
Yang, who has defied calls to step down as CEO since the Microsoft talks first fell through, is now facing some rough realities. Now, he may have a tough time cleaning up the mess.
"He's sort of playing a bad hand that he dealt himself," Michael Goldman, managing director of TM Capital, told the E-Commerce Times.
Even if Microsoft were to take his remarks seriously and reinstate discussions, Yang has a serious problem: The ball is no longer even remotely in Yahoo's court, and everyone knows it.
"They had a moment where they had multiple alternatives — both Microsoft at the table and also Google interested in this venture. That was a moment of maximum leverage, if you're looking at it from Yahoo's perspective," Goldman pointed out. "What's so critical in the deal business is to know when that moment is and to hit it, and they failed to do that."
Microsoft, then, should be in no hurry to move forward. Odds are the company will take its time to consider any proposal, Goldman explained, and will be able to emerge victorious.
"I think the thing that's certain is that if they do decide to do a deal, they will be able to achieve it at a dramatically lower price than they would have had to pay back when there was competition. That's a real reflection on how Yahoo has handled this," he commented.
Game Plan
Ultimately, there may be few "good answers," so to speak, left for Yahoo. More and more, it appears to be just trying to dig itself out of an increasingly deep hole.
"We're at the end-game, and it's hard to evaluate what a good end-game solution is," USC's Logan noted. "The goal is to not get into the kind of end-game that they've gotten into."
In an ironic twist, Yang's recent statements may only be digging the hole even deeper. In the months that have passed since the company's "revitalization" began, little measurable progress has been reported — and, despite the proud public claims and marketing ploys that have periodically popped up, its ongoing identity crisis seems to be far from solved.
"When you make comments like that, essentially it says, 'We don't know who we are, we don't know where we're going, and so partnering up with somebody big would be easier than answering the questions that we seem to have no answer for,'" Logan said.
"We're just watching the slow decline of what was once a great company," he added. "It's really sad to see. And it's completely preventable."