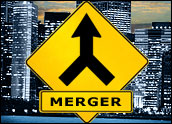 The Federal Communications Commission gave its blessing to two large wireless deals Wednesday.
The larger of the two is Verizon Communications' US$28.1 billion buyout of Alltel; Verizon will pay $5.9 billion and assume $22.2 billion of Alltel's debt.
The other deal is the $14.5 billion merger between wireless operator Sprint Nextel and broadband wireless Internet provider Clearwire, the brainchild of wireless mogul Craig McCaw.
The FCC's approvals clear the way for shareholders to finalize both deals.
Verizon and Alltel
Verizon first announced plans to acquire Little Rock, Ark.-based Alltel about five months ago. Alltel, which has 13 million customers in 34 states, is owned by two private equity groups — TPG Capital and GS Capital Partners.
TPG Capital and GS Capital bought Alltel for $71.50 per share in 2007 and took the wireless company private.
With the acquisition of Alltel, Verizon will have a total of 83.8 million subscribers, enabling it to overtake AT&T, which has 74.8 million subscribers, as the No. 1 wireless operator in America.
The FCC's approval came with conditions: Verizon must honor any roaming agreements Alltel has with other wireless operators for a period of four years.
Getting regulators' approval did not come as a surprise to Patrick Comack, an equity analyst at Zachary Investment Research.
"I couldn't see any reason why the FCC would have held up this deal," he told the E-Commerce Times.
The deal expands Verizon's holdings of that all-important property in the wireless business — spectrum.
"It just extends Verizon's footprint and adds to their 850-megahertz spectrum portfolio," Comack said.
While a $28.1 billion price tag may not sound cheap to most, Comack said that Verizon actually scored a bargain.
"They got it cheap," he said. "It was a distressed sale. The private equity groups were forced to sell it prematurely because of the credit crunch. The game plan was for the private equity investors to pay down the debt and milk it for cash, and then have Verizon pay later. Verizon got the last laugh."
Sprint and Clearwire
The FCC's approval of the merger between Sprint and Kirkland, Wash.-based Clearwire was also unsurprising. Clearwire uses WiMax (worldwide interoperability for microwave access), a wireless technology that delivers broadband Internet services to its customers.
"I think that it was pretty widely expected that the FCC would approve the deal," Steve Clement, an equity analyst with Pacific Crest Securities, told the E-Commerce Times.
The deal between Sprint and Clearwire is one of necessity for both companies, Clement said, but especially for Clearwire, which is dependent upon $3.2 billion in outside investment from a consortium of heavy hitters in the technology sector to begin building a nationwide WiMax network.
Those investors include Google, Intel, Comcast, Bright House Networks, Time Warner Cable and Trilogy Equity Partners. Trilogy is a private equity group run by former McCaw lieutenant and Voicestream Wireless and Western Wireless executive John Stanton.
"For Clearwire, it's a matter of survival," Clement said. "They have to get this closed so they can get the $3.2 billion in cash from outside investors. For Sprint, it's less meaningful. The whole point of this deal is that it gives them a chance to refocus their business on their core operations while maintaining an interest in this WiMax venture without having to commit any more capital to it."
It's too early to know what effect the Sprint-Clearwire deal will have on the wireless landscape.
"That's a good question," Clement said. "It depends on what they can do with the $3.2 billion. We won't see anything until they fill out a critical mass of markets. We'll have to see what other types of devices and applications they're going to launch."