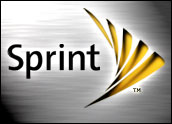 Sprint and Clearwire have torn up the letter of intent (LOI) that joined the two companies in their efforts to build high-speed wireless Internet networks — known as "WiMax" networks — across the nation. The pair inked the letter this summer, but according to Sprint, "The two companies could not resolve complexities associated with the LOI and failed to reach final agreement on the terms of the transaction."
Sprint remains committed to delivering WiMax services and a WiMax network through its new Xohm brand, it said. It expects to work with Clearwire on future opportunities for deployment, the company added, as well as opportunities for roaming, frequency interference coordination, spectrum exchanges, technology evolution, and the development of network standards.
What About Chicago and Baltimore?
Sprint previously announced plans to launch WiMax services in Chicago and Baltimore before launching more aggressive plans around other cities in 2008. What now for those two markets?
"We are on track for a soft launch late this year in the Chicago and Baltimore/Washington markets and a commercial launch in 2008," noted Keith Cowan, Sprint's president of strategic planning and corporate initiatives.
Sprint has been hit with analyst criticism over the cost of developing WiMax infrastructure and services. In addition, the company's acting CEO Paul Saleh is focusing on simplifying Sprint's operations.
"Sprint is going through changes, and we don't really know the future direction of the company until they bring in a new CEO and the evaluation is over. That's months," Jeff Kagan, a telecommunications industry analyst, told the E-Commerce Times.
Clearwire, Kagan noted, may be responsible too. With such a major technology rollout, Sprint, being the much larger company, was widely expected to take the lead; however, Clearwire is already delivering WiMax in dozens of cities. It's unclear how the loss of the partnership will affect Clearwire, which announced its financial results for the third quarter of 2007 Friday.
Clearwire added 49,000 net new subscribers in the quarter, bringing its total customer base to 348,000, up from 162,000 at the end of the third quarter of last year.
"Clearwire and Sprint Nextel continue their discussions regarding how best to collaborate for the deployment of a nationwide mobile WiMax network," Clearwire reported. "Over the course of the parties' discussions, Clearwire and Sprint concluded that the joint build transaction originally contemplated by the previously announced letter of intent was likely to introduce a level of additional complexity to each party's business that would be inconsistent with each company's focus on simplicity and the customer experience."
The Future of WiMax
"This doesn't look good for WiMax, as it makes it look like Sprint is walking away from the entire thing because they need to focus on its core business, which has been under-performing of late," Rob Enderle, principal analyst for the Enderle Group, told the E-Commerce Times. "This will slow the rollout of WiMax significantly in the U.S. and will cause more to question whether it will ever reach the saturation point it needs to be successful. Intel is a big backer of this and may need to up their investment now if they want to assure WiMax comes to be."
However, hopes for Xohm — the brand Sprint has used to tout its WiMax vision — remain large.
"Xohm promises to bring fast, secure and smart wireless access to cities, enabling the possibility of a whole new range of high-bandwidth applications and uses," Sprint said. "Xohm also will expand the Internet experience by partnering with the best companies in the industry to enable a new class of devices with Internet capabilities. Beyond just laptops, the vision of Xohm is to empower PMPs (portable media players), video cameras, MP3s and more with Internet access."
As for Sprint, the company says it's still moving ahead with its existing WiMax efforts.
"We recently completed the first Xohm market-to-market WiMax data session between Chicago and Washington, D.C., using ecosystem devices and the same commercial network our customers will access next year, as a preview of coming attractions," John Polivka, a Sprint Nextel Xohm spokesperson, told the E-Commerce Times.
"We have 10,000 sites readied for deployment, plus 1,750 base stations and 20,000 antennas ordered. There are a lot of moving parts involved in a rapid build of the new network," he added.