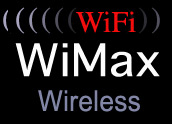 A few short months after their last joint venture to build a nationwide wireless network based on WiMax tanked, Sprint Nextel and Clearwire are at it again.
This time, they are holding talks with various partners, and reports are that they are trying to raise US$3 billion for the project.
The WiMax standard was drawn up by IEEE, and several major chip vendors, including Intel, are coming out with chips that support WiMax.
The Partners
First, the heavies: Comcast and Time Warner Cable, the two largest U.S. cable providers, will kick in $1 billion and $500 million respectively, according to reports.
Intel will contribute anywhere from $1 billion to $2 billion, according to some reports, although financial analysts believe the investment will be less than that.
However, Intel declined comment on this: "As a matter of policy, Intel cannot comment on speculation or rumors," Intel's Kari Aakre told the E-Commerce Times.
Bright House Networks, the sixth-largest cable company in the U.S., will contribute between $100 million and $200 million, while Google also is reportedly interested in making an investment.
Sprint would not discuss the issue at all. "I have no comment because Sprint doesn't comment on rumors or speculation," Sprint's James Fisher told the E-Commerce Times.
The Technology
WiMax aims at providing long-distance wireless access to data in various ways, from point-to-point links to full mobile cellular-type access. It is based on the IEEE 802.16 standard, also known as "WirelessMAN," and is aimed at enabling the delivery of last-mile wireless broadband access as an alternative to cable and digital subscriber lines.
Intel has been pushing WiMax for years and "will offer an integrated WiFi/WiMax module as an option for inclusion in Centrino 2-based notebooks later this year," Aakri said. Reports say one third of ultramobile PCs will offer WiFi and WiMax.
Other chip makers, notably France's Sequan, are also offering chipsets for WiMax devices.
WiMax-based laptops were used in the field to help provide relief after Hurricane Katrina — Intel, Tropos, SkyTel and other vendors established WiMax and Wireless Mesh networking connectivity in locations around the affected area. These were used by the Federal Emergency Management Agency, the Red Cross, local first responders and citizens to access the Internet.
The difference between WiMax and WiFi is that "WiMax is a licensed technology that typically uses licensed spectrum, while WiFi is a shorter range technology that uses unlicensed spectrum," Aakri said.
The History
In July 2007, Clearwire and Sprint Nextel announced a partnership to accelerate nationwide deployment of WiMax technology. The two would swap spectrum and markets and also provide roaming capabilities for each other's customers.
That partnership was terminated at the end of the year.
Sprint Nextel launched WiMax trials in Baltimore; Washington, D.C.; and Chicago.
Clearwire's interest in WiMax goes back to 2006, when it secured $900 million in funding, $600 million of it from Intel and the rest from Motorola, to accelerate the development and deployment of portable and mobile WiMax networks. As part of the deal, it sold its NextNet subsidiary to Motorola.
The funding followed Clearwire's withdrawal of its planned IPO, and observers speculated at the time that Intel was trying to save WiMax by kicking in financial support, as Clearwire was supposed to buy Intel's WiMax gear under the terms of a previous investment by Intel in Clearwire in 2004.
While it's not known how much Intel contributed in 2004, as specific financial terms of the agreement were not disclosed, what is known is that Intel now owns more than 16 percent of Clearwire.
Sprint, Clearwire Try WiMax Again
The web is even more tangled than it looks: In January, Clearwire and Google announced a partnership in which Google's applications, including Mail, Calendar and Talk, would be incorporated into Clearwire's wireless platform. Google has a similar deal with Sprint, so it will benefit if the WiMax project gathers steam.
Can the WiMax Coalition Work?
Reports say Sprint's new CEO, Dan Hesse, is pushing for the creation of the WiMax coalition. Sprint, the third-largest wireless carrier in the U.S., is doing poorly and reports say it is looking to WiMax for succor.
The problem is, though, that both Sprint and Clearwire have been suffering.
Sprint lost nearly $29.5 billion and 683,000 customers in the last calendar quarter of 2007, and expects to lose another 1.2 million customers, according to its guidance.
Clearwire, meanwhile, reported an adjusted loss of $83.1 million in the fourth quarter, up from an adjusted loss of $62 million during the same period the previous year.
Further, Sprint is $2.5 billion in debt, and, when it floated a plan to invest $5 billion in rolling out a WiMax network, drew so much anger from shareholders that it had to scrap the idea.