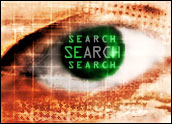 Search engine powerhouses Google and Yahoo have offered to significantly scale back the depth of their proposed online ad-sharing deal in an attempt to gain the approval of the U.S. Department of Justice, according to press reports.
The proposed deal, first announced last June, would allow Yahoo to display ads from Google and then take a portion of the revenue. The deal would boost ad revenue at Yahoo considerably and give the ailing company a chance to see whether Google's search results provide higher revenue than its own.
Under the revised terms proposed to the DoJ, the length of the deal would be shortened to two years — down from a potential 10 years. Also, the amount Yahoo could earn from Google ads would be capped at 25 percent of Yahoo's search advertising revenue.
Previously, it was up to Yahoo how much of its search advertising it would give over to Google.
Yahoo spokesperson Tracy Schmaler would not comment on the specifics of the negotiations between Yahoo, Google and the DoJ. However, she did say that "talks are ongoing."
Google officials did not respond to a request for comment.
Too Much Control
The Association of National Advertisers has been a vocal critic of the proposed Google-Yahoo ad-sharing deal since it was first announced last summer. The association says the pact would place too much control of the online advertising market in the hands of one company — Google.
Google's current share of the online ad market is estimated to be as high as 70 percent, with Yahoo controlling 20 percent and Microsoft between 8 percent and 10 percent. Were a deal between the top two search engines to go through, Google could end up controlling 90 percent of the search advertising market — a prospect that gives many advertisers the jitters.
"The only significant player [Google] has no [online ad-sharing] arrangement with is Microsoft," Robert Liodice, president and CEO of the Association of National Advertisers, told the E-Commerce Times. "Google would influence about 90 percent of the market. That's quite a sizeable concentration that's worrisome for the marketplace. Advertisers are very concerned that this is going to work against their best interests."
Market share aside, the ANA also has concerns that a Google-Yahoo agreement would result in significantly higher prices for online ads.
"The concern for market pricing is that you're going to end up with Yahoo inventory at Google prices," Liodice said. "Google prices are at a higher level than what Yahoo is getting. There's been enough independent analysis [to suggest] that the marketplace would move to higher price platforms with the deal."
More Worries
Google and Yahoo have made the case that an ad-sharing deal would give advertisers and marketers more bang for their advertising buck because they would reach a wider audience with more targeted advertising — but Liodice isn't convinced.
"The issue we had with that assertion right from the beginning is that it is all theoretical," he said. "There is no proof, claim or assertion about how many marketers will be included in the collaboration that would receive a benefit. Google and Yahoo are asking us to place a bet that we are all going to see a better [return on investment], but there are no facts to support that claim."
Another concern is that if Yahoo discovers through the ad deal that Google's search results generate higher revenue than its own, then Yahoo may decide to exit the search advertising market altogether, essentially outsourcing its search advertising to Google.
"If Yahoo is getting better pricing via Google, its ability to manage its own inventory through its own auction process will be diminished," Liodice said. "Google essentially becomes the agent for Yahoo over time — as it currently is for Ask.com and AOL."