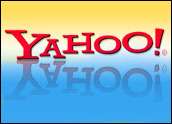 As Yahoo continues to overhaul the focus of its music business, the company will migrate its online music subscription customers in the coming months to Rhapsody America.
Yahoo will shut down its Music Unlimited service and divert subscribers to Rhapsody, a digital music venture of MTV Networks and RealNetworks.
The company will continue to offer music videos and download services through its Yahoo Music branch, however.
Pricing levels — US$5.99 to $8.99 a month — will remain unchanged temporarily for Yahoo Music Unlimited customers. Rhapsody America's service begins at $12.99 per month.
Yahoo will promote the Rhapsody America service as part of the agreement, terms of which were not disclosed.
Follows the FoxyTunes Acquisition
The deal followed Yahoo's announcement that it acquired FoxyTunes, which developed a plug-in that enables users to control more than 30 music players. FoxyTunes also allows users to locate lyrics, videos, biographies and other information, based on what is currently playing in a user's media player.
"Yahoo Music will continue to innovate and forge new ways to marry music content with the rich content of the Internet," said Ian Rogers, Yahoo's vice president of video and media applications.
The move is practical for Yahoo but crucial for Rhapsody America, which says it has 2.75 million subscribers worldwide, commented David Stepherson, senior portfolio manager for Hardesty Capital.
"On the surface, this is great for Rhapsody, because it gives them a million of new peepers that they never had before," he said.
Sensible Move
For Yahoo, it's a way to continue to offer a service to users through an effective portal, Stepherson told the E-Commerce Times.
"That makes sense for Yahoo," he said. "Their online music business was a joke; there wasn't anything to it. I look at it as more a bolt-on service they need to have. They're in front of a lot of customers, and you have to offer something. It's really a necessary component if you're going to be the front end of any search engine."
The fact that Yahoo is the startup page for many Internet users will help Rhapsody's service gain exposure, Stepherson said.
"When you sign on, your home page is Yahoo and not Google, and I think that may be a frustration for Google," he added.
That gain wasn't lost on Rob Glaser, chairman and chief executive officer of RealNetworks. "Soon, tens of millions of Yahoo users will be able to access their favorite music through Rhapsody — wherever they go, whenever they want it."
Plus, the moves pushes Yahoo closer to its goal of enabling users to play all music available on the Internet, Rogers added.
Yahoo didn't reveal any detail on the timetable for the switch, other than to say that Music Unlimited subscribers would be migrated to Rhapsody America's service through a process that will convert Yahoo Music Unlimited subscribers' song libraries to Rhapsody.
Keeping Customers Informed
Current Yahoo Music Unlimited customers will receive alerts when account migration gets under way, Yahoo said.
"It sounds to me like what Yahoo is doing is giving up on the subscription side of the business," said Philip Leigh, host of Inside Digital Media. "They do videos, but as far as music, per se, they want to concentrate on selling downloadable files."
It's a sensible move now that all the major record labels have agreed to sell music that is free of digital rights management technology, he told the E-Commerce Times. "I think what really triggered this was the decision by major labels to sell music without DRM."
The deal is a major boost for Rhapsody America, Leigh noted. "I think it really puts them into the position being the industry leader in the music subscription business."
Yahoo shares were trading at $29.20 at midday on the Nasdaq stock exchange, up from their close of $28.38 Feb. 1. The stock has a 52-week range of $18.58 to $34.08.