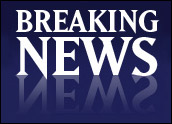 Seeking to reshape the online landscape and create a serious challenger to Google with a single bold stroke, Microsoft has made a US$44.6 billion unsolicited bid to buy struggling portal Yahoo.
The offer — shareholders can choose either cash or the equivalent amount of Microsoft stock — valued Yahoo at $31 per share, a 62 percent premium over the stock's closing price on Thursday. Yahoo shares surged 44 percent higher in Friday morning action to $27.75. Microsoft shares were down more than 6 percent to $30.52.
The surprise bid may be a sign of how eager Microsoft is to match up with Google. If it lands Yahoo, Microsoft would instantly gain a sprawling Web empire that draws hundreds of millions of users from around the world as well as partnerships with advertisers. There would also be significant overlap: Both Microsoft and Yahoo offer Web mail, instant messaging, search engines and other Web services.
Evaluating the Proposal
"We have great respect for Yahoo, and together we can offer an increasingly exciting set of solutions for consumers, publishers and advertisers while becoming better positioned to compete in the online services market," said Microsoft CEO Steve Ballmer. "We believe our combination will deliver superior value to our respective shareholders and better choice and innovation to our customers and industry partners."
Yahoo responded with a one-paragraph statement saying its board would "evaluate this proposal carefully and promptly in the context of Yahoo's strategic plans and pursue the best course of action to maximize long-term value for shareholders." It did not give a specific time frame for reacting.
The move comes as the two companies are seeking ways to reel in runaway Web search and advertising leader Google. It also comes as Yahoo cofounder and CEO Jerry Yang seeks ways to make his portal more competitive, launching a restructuring that will eliminate 1,000 jobs and admitting that 2008 will be a year of transition for the Web firm.
Bold Strokes
The deal is somewhat out of character for Microsoft, whose limited acquisitions have been mainly of smaller firms. It has been motivated into bolder strokes more recently by its rivalry with Google, which not only dominates the Web search and ad fields, but has begun to move onto traditional Microsoft turf with office productivity and business tools.
For instance, last year Microsoft paid $6 billion for interactive ad firm aQuantive, a deal announced shortly after Google said it would buy DoubleClick.
"If anything, the move makes it clear that Microsoft is feeling the pressure to compete better with Google," JupiterResearch analyst Michael Gartenberg told the E-Commerce Times. "It's also clear that a merger with Yahoo isn't necessarily going to be a panacea for Microsoft's problems. The details are what will matter, particularly in how these two very different companies will be able to integrate what they're doing in the online arena."
In announcing the offer, Microsoft addressed Google's dominance in the online ad space, noting that the market is on pace to be worth $80 billion by 2010 but is "increasingly dominated by one player."
The software giant also cites economies of scale as well as the ability to boost research and development investments. "The industry will be well served by having more than one strong player, offering more value and real choice to advertisers, publishers and consumers," said Kevin Johnson, president of the platforms and services division of Microsoft.
A merger would also create "audience critical mass" that would in turn boost value for advertisers, Microsoft said, maximize the value of each company's engineering staffs and enable up to $1 billion in annual cost savings and synergies.
Scrutiny Expected
The combination would almost certainly face close scrutiny from regulators in both the U.S. and Europe, where Microsoft has banged heads with antitrust overseers and where the Google-DoubleClick merger is still being pored over by regulators. Still, Microsoft expressed confidence the deal could pass muster and be closed in the second half of the year.
Regulators in the U.S. will face a "tough balancing act" in reviewing the deal since they recently approved the Google-DoubleClick tie-up over the objections of Microsoft and others, said David Lisi, a partner with the Palo Alto law firm of Howrey.
"It may be hard for them to justify a challenge to Microsoft Yahoo," Lisi told the E-Commerce Times. Still, "privacy concerns are greater here given the large market share a combined Microsoft/Yahoo entity will have in free e-mail accounts and instant messaging services as well as other interactive media services, which create a potential for a single provider to serve as a gatekeeper to these popular services and allows them potentially to collect large amounts of information from users."
Similarly, in Europe the deal could face opposition on privacy grounds as well as questions about the impact on competition. "Certainly there will be concerns about whether and how Microsoft intends to bundle Yahoo technology and products with its existing operating system," he added. "There will be concerns about Microsoft's search engine being combined with Yahoo, although Google may still have a clear dominant market position there."
Previous Discussions
Microsoft's unsolicited bid comes after talks between the two companies in late 2006 and early 2007 about a "broad range" of possible partnership options, Redmond notes in its letter to the Yahoo board.
"These discussions were based on a vision that the online businesses of Microsoft and Yahoo should be aligned in some way to create a more effective competitor in the online marketplace," Ballmer writes. "While a commercial partnership may have made sense at one time, Microsoft believes that the only alternative now is the combination of Microsoft and Yahoo that we are proposing."
Yahoo's board is undergoing its own changes, with the company saying former CEO Terry Semel has left his chairman post. There was no indication that his departure was in any way related to the Microsoft bid.
Going Mobile
While even a combined company would likely still be a second-place player to Google, one area where Microsoft may be able to move ahead of Google with the Yahoo buy is the mobile arena.
"If this bid goes through, it would greatly enhance Microsoft's presence in the mobile arena," Scott G Silk, the CEO of Action Engine, a maker of on-device portal software, told the E-Commerce Times.
"Yahoo has been the hands-down portal winner for mobile innovation," Silk added, citing Yahoo's recently launched Go 3.0 mobile portal service and its mobile developer platform. "Combining these products with the growing reach of Windows Mobile-powered phones could make a real impact and place Microsoft in a strong competitive position to fight Google's Android strategy."
The deal raises a host of branding questions as well as cultural ones. One possibility is that Yahoo would form the basis of a separate Internet arm for Microsoft, enabling the parent company to focus on its core business and minimizing cultural conflicts.
"Neither brand has done a good job outside their primary expertise," said branding consultant Rob Frankel. "I don't see why or how this acquisition would change that pattern of past behavior.
"Yahoo has been mismanaged for years and gave the market away, and Microsoft has never been able to successfully leverage their major acquisitions — yet they keep trying to solve their problems by acquiring properties," Frankel told the E-Commerce Times. "Historically, this has all the makings of a poorly performing disaster."