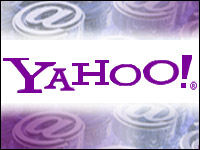 Yahoo has postponed its annual shareholders' meeting, which had been originally scheduled to take place on July 3. Now, according to a filing with the U.S. Securities and Exchange Commission (SEC), that meeting will take place at the end of July in order to give regulators time to review paperwork related to the proxy challenge one of its shareholders has launched.
Yahoo has also lost one member of its board of directors — a minor event, at least compared to the external and internal clashes in which it has been engaged over the last month. Edward Kozel, CEO of Skyrider, has resigned this week, according to the filing, which also reported that he said been planning to leave the board as early as February. He delayed his departure after Microsoft made overtures to acquire the company. With his departure, the size of the board has been reduced to nine members.
The delay is understandable, Peter S. Cohan of Peter S. Cohan & Associates, told the E-Commerce Times. "Obviously, Yahoo has a lot of shareholder issues it has to sort through."
At the Gates
Indeed it has. Yahoo has been under siege since Microsoft withdrew its US$47.5 billion offer for the company three weeks ago. After Microsoft walked away, Yahoo, which had seen a steady rise in its stock price ever since Microsoft made its offer, found its shares off by 16 percent. Yahoo has since recovered a bit, but shares are nowhere near the $35 to $37 per-share price that CEO Jerry Yang said Yahoo was worth when Microsoft started its overtures. They're not even close to the $33 per share that Microsoft had been offering.
Investor Carl Icahn turned up the heat considerably on Yahoo when he said he would launch a proxy fight at the shareholder meeting. That, plus the public tongue-lashing he gave Yahoo, sent the firm scrambling to better position itself for either more negotiations with Microsoft — or get ready for a bloody takeover attempt by Icahn, who had lined up his own slate of directors.
Icahn — as well as a few other institutional shareholders — had been dismayed by Yahoo's rejection of Microsoft's offer for the company and announced his intentions several days ago to replace the board with people open to the purchase.
Shortly after, Microsoft and Yahoo announced they were exploring a more limited deal. Few other details were released, but there are many good guesses as to what this deal may entail. One is that Microsoft and Yahoo are considering some kind of strategic alliance in which Microsoft would leverage Yahoo's advertising platform and search capabilities. Another possibility is that Yahoo will agree to sell its search business alone. Microsoft also said that it "reserves the right" to reconsider its bid to buy Yahoo.
What Icahn Wants
Whether anything but this final option will appease Icahn — who had been pushing for a full acquisition — remains to be seen.
Yahoo is clearly trying to buy itself enough time to put together a deal, Cohan said, but it might not necessarily be with Microsoft. "Something with Google could be announced fairly soon," he speculated.
A proxy fight would complicate those efforts, he said.
Whether such a half measure would work is unclear, given the competing interests between Yahoo and Icahn, he continued. "What it boils down to is, Yahoo is trying to make Microsoft go away, and Icahn wants to maximize shareholder value."
Yahoo is facing a lot of pressure and needs to digest a great deal of information before it makes a decision, N. Venkat Venkatraman, chairman of the Information Systems Department at Boston University, told the E-Commerce Times.
"Of course they are postponing the shareholder's meeting — they need as much time as possible to evaluate all the various options that are open to them," he stated.
At the very least, he continued, Yahoo wants to make sure it has thoroughly vetted whatever deal Microsoft is now proposing. To go to the shareholder's meeting as anything but completely informed, he said, "would be suicide."