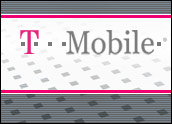 Yahoo and T-Mobile jointly announced that Yahoo oneSearch will be the default mobile engine to power Internet search made through T-Mobile's new Web2go service. The new Web2go service is basically a customizable home page on a mobile phone that makes it easier to view and navigate the Internet on the handheld device.
Yahoo oneSearch is designed to help users find what they are looking for, Yahoo said, including news, financial information, weather conditions, Flickr photos and Web images, as well as relevant ringtones, wallpaper, games and other content that T-Mobile sells in the T-Mobile Store.
More to the point, oneSearch is a solid search option for T-Mobile because it more intuitively delivers results that are more likely to reflect the types of things mobile users might be searching for via their phones. For instance, Yahoo said, when users search for a sports team, Yahoo returns the latest scores, schedules, team profiles, roster, news, images and a link to the team's Web site. If a user searches for a movie, the results will list show times at local theaters, reviews, news articles, and information on the cast.
Overall, what seems to be just another search engine installed on the mobile phones offered up by a carrier is actually far more important to both players than what meets the eye.
Yahoo's Win
"I think it's a significant thing for Yahoo to have these relationships. ComScore found in September that 21 percent of mobile search users in the U.S. were using the carrier's default search engine, and that's a big chunk of people," Greg Sterling, principal analyst for Sterling Market Intelligence, told the E-Commerce Times. However, his own research has found a slightly lower percentage, he noted.
"It's easier for people to maneuver around on a PC desktop than on a mobile phone, so there's more stickiness and inertia around using a default carrier search, so I do think it's significant — and that's why the stakes are high for Google and Microsoft for a similar position with Verizon, which they have apparently been negotiating over," he explained.
"There's market share and money at stake because all of these guys want to get their ads exposed to the carriers' audiences," he added.
T-Mobile's Win
T-Mobile has been rolling out its own 3G network across the U.S., but it has a long way to go to achieve coverage in all the major markets. Most current users of the carrier's data plans are limited to the slower EDGE network speeds.
"Mobile search drives data, and from T-Mobile's standpoint, data is key to their future in the sense of data revenues, and compared to the other big players, T-Mobile is behind in data revenue," William Ho, research director of wireless services for Current Analysis, told the E-Commerce Times.
"As T-Mobile builds out their 3G network, it's important for them to drive data as well to get a return on their investment," he added.
Consequently, having a good search experience can only help drive customer data plans and increase data usage.
What About Google?
Carriers want to have a superior default mobile search tool that provides additional revenue capabilities like ringtones, music, and advertisements. However, they also realize that some users already have preferred search and portal-type preferences, Ho explained.
"So from a carrier perspective, they want to expand their base to allow all things," he noted.
In that light, T-Mobile's G1 phone — based on Google's Android platform — isn't necessarily at odds with T-Mobile's Yahoo oneSearch efforts. The smartphone just makes it easier for savvy users to utilize whichever applications and search features they wish to use or install.