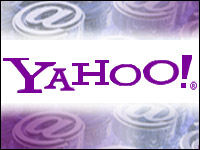 Yahoo is preparing to do for food what it has done for finance, sports, news, pets and a myriad of other subjects: Build a Web-based portal.
The food category has been underserved by Yahoo thus far, Deanna Brown, general manager of Yahoo Lifestyles, told the E-Commerce Times. "We are targeting a broad swath of users, thinking in terms of needs instead of demographics. Somebody who is trying to get dinner on the table, for instance, would be a typical user."
The site is also geared toward the "special day audience" — people looking for Thanksgiving or Valentine's Day dinners, for instance.
As with its money page, which features well-known personal finance columnists, Yahoo's food portal features experts such as Martha Stewart, Wolfgang Puck and Rachael Ray. It will also offer content from Epicurious.com, Food & Wine's Allrecipes.com, Cook's Illustrated, EatingWell, Taste of Home, Reader's Digest, and others.
Holistic Sites
Yahoo Food users can search the site by recipe, ingredient, cuisine, special days or meal times. Regular Yahoo category readers will recognize some of the features from the main page, such as a question-and-answer section. (Helping Hand IT, a user who asked where he could get eggnog-ice cream, received 61 replies already.)
The site will also include 13 bloggers who write about food, including Marcus Samuelsson, "The Continental Chef"; Art Smith, "Back to the Table"; Donatella Arpaia, "Donatella's Dish"; Ed Levine, "Ed Levine Eats"; and Frank Stitt, "Southern Table." Yahoo will also develop an online video show called "Cheap and Easy."
The Yahoo food portal is a good example of a Web site that evolves in order to offer the complete experience, Matt Booth, an analyst with the Kelsey Group, told the E-Commerce Times. "The consumer has a need around food and wants to go to a site to [see] all of his questions answered," he said, adding that the industry can expect to see such "holistic sites" become more prevalent. "We've seen it happen with the real estate, auto, travel and finance sectors."
Advertising Venue
Yahoo Food will also be a vehicle to attract new sources of advertising, said Fitzgibbon. Advertisers that are already lined up for the site include Masterfoods and LendingTree.com.
"Our general model is to create compelling Web sites for consumers," she said. "For sites in the media group — which are advertising supported — they are a good place for companies to reach those eyeballs." She added that Yahoo does not provide Web traffic information about its various sites.