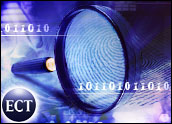 Yahoo has announced it will add a feature to its Web browser toolbar that allows users to easily remove spyware programs from their computers.
Called Anti-Spy, the feature is currently in beta. Yahoo will be collecting feedback from beta users and intends to utilize that information to produce the final version of Anti-Spy. The current beta version is supported by third-party software from PestPatrol and is available for download to a limited audience at beta.toolbar.yahoo.com.
In tandem with the tool's launch, Yahoo also has introduced a forum designed to provide consumers with information related to spyware. In addition to being able to share experiences and ask questions, the forum provides data on the top spyware programs of the day and week, as well as links to news stories and other resources.
Spy Hunt
Spyware is defined as any technology that helps gather information about a person or organization without his or her knowledge. It can get into a computer through a virus, but more often it lands on a hard drive as a result of downloading files, such as MP3s or freeware, from the Internet.
Although some spyware is benign, there are programs that ferret out information like keystrokes and send the data back to whomever wrote the application. Often, a computer user is unaware of the spyware and its activities.
Anti-Spy allows users to scan a PC and then disable, remove or keep any discovered spyware. If a user chooses to delete suspect software but later has a change of heart, he or she can restore most programs.
Yahoo says it will be able to track spyware through consumer feedback and gather reports about what types of applications were removed.
Overall, the anti-spyware feature sets Yahoo apart from other companies like Google and Microsoft that offer similar browser toolbars.
Meeting a Need
Although spam and viruses get a great deal of attention from experts, many analysts and industry observers have been more vocal in their warnings about spyware.
"The threats are very significant," Forrester analyst Michael Rasmussen told the E-Commerce Times. "If you don't know what's being installed on your computer, you could be at risk. If you're doing online banking and someone is watching your keystrokes, you've got a huge problem."
Tools like Anti-Spy are a good step toward addressing the problem, according to Yankee Group senior analyst Eric Ogren. As he told the E-Commerce Times: "Antivirus companies haven't been as focused on spyware as they should be. The good news is that they see the need, they recognize the vulnerability."
He added, "Programs like Anti-Spy show that the industry is starting to be proactive about the problem."
Pro-PestPatrol
Pete Cafarchio, vice president of business development at PestPatrol, told the E-Commerce Times that Yahoo contacted a number of anti-spyware software makers in its quest to find the appropriate partner for Anti-Spy.
The company chose PestPatrol, Cafarchio said, because of its excellent detection and removal rates and its extensive database of pest information. Most compelling to Yahoo, though, was PestPatrol's software developer kit, which allows partner companies to use PestPatrol's technology to build other applications.
That is the strategy employed by Yahoo, which developed its own application with the company's technology, as well as internal expertise.
Cafarchio said PestPatrol is pleased to be partnered with Yahoo because the deal means more spyware can be eliminated.
"There are some annoying kinds of spyware, but there are also really bad, nasty pieces of software out there," he noted. "These are the types of programs that allow for identity theft, and they're extremely dangerous. We're always happy to help people clean these things off their system."