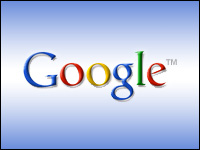 Google has reportedly invested a significant sum of money — between US$100 million and $200 million — in social games company Zynga in order to build out a Google Games offering for the search engine giant.
The news was first reported Friday by TechCrunch, which said it had received confirmation from multiple sources.
The investment, which was reportedly made by Google and not Google Ventures, is a highly strategic move for the company. It apparently intends not only to grab a piece of the burgeoning social games market, but also to solidify its social networking aims by tying the games with existing Google social connections and communication channels.
Google has made such attempts in the past, notably with Buzz and Orkut, but its success has been limited at best.
Plus for Google
If the news is true, it should provide Google with a fast track to building a viable social graph, Ken Saunders, president of Search Engine Experts, told the E-Commerce Times.
"It will fill a hole in the data that Google has been collecting about people," Saunders said — namely, the data about gamers that platforms such as Facebook receive when people log on to play.
There are other reasons for Google to pursue such a transaction, he continued. "It will give it instant creditability with gamers if they can roll out with a quality product, which Zynga will surely produce. It will also generate significant revenue with ties to the advertising space."
Finally, a Google-Zynga tie-up will add value to Google's mobile offering, Saunders said. "If Google could offer Zynga's games to the Android — especially new games tailored for the device — it would be a real coup in its battle with the iPhone."
The deal could indeed give give Android a boost, Andre Zdanow, chief market strategist at Charles Vista, told the E-Commerce Times.
"If Google could develop Zynga-branded games that run only on the Android, it would go a long way to competing with Apple," he remarked.
In the Living Room
The rumored deal is also indicative of the inroads social gaming has been making into the living room — another trend that Google probably hopes to leverage with this investment, said David Erickson, director of e-strategy at Tunheim Partners.
"One reason social gaming is exploding is because of the convergence between social media and the home entertainment system," Erickson told the E-Commerce Times. "It is a natural fit as an activity for the home, and it is also part and parcel of where Google wants to be."
Whither Zynga
In the absence of details about the investment, it is difficult to discern the direction Zynga wants to take. Clearly, it is inching away from its highly dependent relationship with Facebook, having inked distribution deals with Yahoo in May and Microsoft in February.
Given the below-the-surface rivalry between Google and Facebook, which could break out into open warfare one day, it would be easy to surmise that Google might have incorporated some sort of exclusivity in the agreement, Erickson said. "I would imagine from Google's point of view [that] if it is going to make an investment like that, it would want the competitive advantage."
On the other hand, there's the argument that Google would not take aggressive steps to limit Zynga's activities with other platforms, especially Facebook.
"It's generally not a good idea to go [after] a large company like that so aggressively," Evan Bailyn, founder of First Page Sage, told the E-Commerce Times.
"It would contradict Google's 'do no evil' mantra," he pointed out. "At most, what Facebook will be losing is a big competitive advantage — because whatever data it receives from Zynga, Google will be getting now too."